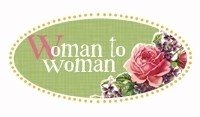 For Woman to Woman Lei and Morning Glory decided we would review and share our thoughts on books; any fiction or mystery that you've read in the last 3 months is fine!
Just David has been our family read-aloud for the last couple of weeks. It is a delightful, innocent type of book wri

tten by the same author of Pollyanna, Eleanor Porter. David, a ten-year-old orphan boy, is simply and purely good. His sweet innocence but wise observations of life have a disarming effect on the people around him.
David was taught by a loving father who secluded him from any influences of the outside world. He was taught to combine productive study (including Latin) with the simple pleasures of life. And always, there was music produced by their violins. When David's father dies, David is thrust into a life unknown to him where people work hard without taking time to walk and enjoy nature, where they are surrounded by beauty but are not happy. Discoveries are made not only by David, but by those whom he meets that make for happy endings all around.
This is truly a great book that will be a treasured favorite for your family. It is for ours!