At our house we are constantly learning the process of cause and effect or action and consequences. For the most part it is positive.
Action: Do your chores early and correctly.
Consequence: You get the rest of the day to play.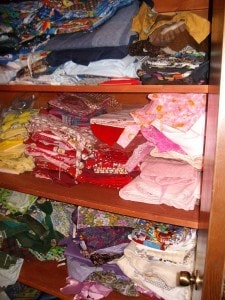 Action: Play nice and share.
Consequence:
Praise from mom and dad and a happier day.
But for some reason no matter how conclusive good action leading to good consequences are my children still insist on seeing if the same concatenation of events holds true for the negative.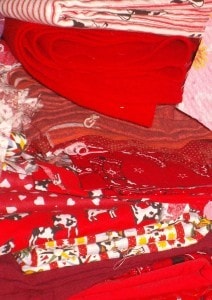 Action: Two of my lovely sweet daughters started yelling at each other yesterday morning fighting over a computer game.
Consequences:
No computer for a day and they had to work together on doing an extra chore – reorganizing my vast fabric collection.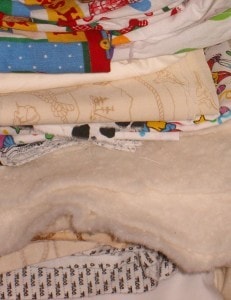 Action:
Last night I went downstairs to check all the doors and make sure lights were all off before heading to bed. What did I find? Bon Bon, Semisweet, and Brownie all laying on the bed watching Chronicles of Narnia on the little portable TV – over
an hour
past their bedtime. Granted it wasn't that big of a deal but there are consequences to not following the rules.
Consequences:
The girls earned no TV for a day and I got my baking cupboard (the one with all the spices, flour, sugar, etc) reorganized and cleaned out courtesy of the late night TV watching trio.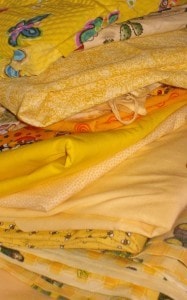 Action: If they are slow learners…
Consequences: I predict my whole house will be reorganized and cleaned thoroughly by the end of next week. About three months ahead of schedule.


Sidenote:My material closet is 4 feet wide and two feet deep. Every shelf is loaded with fabric. All four of our sewing machines fill up the floor of the closet. Sewing heaven!