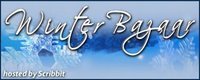 The winter weather can be harsh. Particularly here in the desert where the blowing winds and dry air deliver a double whammy to our skin and lips. To keep our chapped lips at bay our family goes through chapstick like, well, almost as fast as I go through a can of Stephen's Belgian Dark Chocolate Hot Cocoa. About five years ago I decided to try and make our own chapstick. All it took was one shot and we were hooked. We've been making our own chapstick and lip gloss ever since. The initial cost to buy all the ingredients was about $50 but we are still using the ingredients and have literally made a couple hundred tubes of chapstick and jars of lip gloss bringing our average cost per tube to about $0.20. We still have enough of the ingredients left to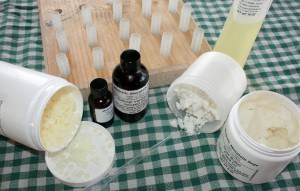 make about 150 more tubes which will mean we literally paid about 12 cents for each tube of chapstick!! Is that a steal or what? What's even better – we know exactly what's going into the chapstick and consequently what we are putting on our lips.
Here are our two favorite recipes from Majestic Mountain Sage where we bought all of our ingredients.
Ingredients
Equipment
Microwave safe glass beaker/measuring cup or Double Boiler
Scale
Transfer pipettes
Lip Balm Containers for filling
Instructions
Weigh the fixed oil ingredients into either a double boiler or glass beaker. If you choose to use the microwave pay special attention to your mixture as things get HOT very quickly in the microwave. I recommend using short bursts of time. Heat for 20 to 30 seconds at a time and stir well so pieces will melt completely without excessive heat. Once all your ingredients are melted remove from microwave or heat source and add flavor oils and desired color. Using a pipette carefully transfer your lip gloss into your containers.
Ingredients:

Instructions:
Weigh all ingredients, then melt the oils and Beeswax in microwave. Add the essential oil and pour into prepared containers. Let them cool, then cap. This quantity fills 4 (MMS) lip balm tubes and 3 (MMS) lip Balm Jars, with just enough remaining for your anxious family members to sample.
You can substitute whatever flavor essential oils you prefer. Our personal favorite is orange.
Now I know there are simpler recipes using petroleum jelly but really who wants a byproduct of the petroleum industry on their lips? Blech!
Next we want to try make our own lotions and soaps.
Visit Scribbit's Winter Bazaar for more activities and ideas.