That's what it was like for my parents the end of last week. Our family descended on them in one massive hoard, we devoured their food, made lots of noise, and then abruptly left after only two days. I have the best parents in the world!
Our trip to Utah for President Hinckley's funeral was quick but filled with activity. We went to a private family viewing Friday morning. I held up Fudge while Mr. Ferrero Rocher held up Cookie so they could see him. I hope they don't ever forget how solemn the occasion was.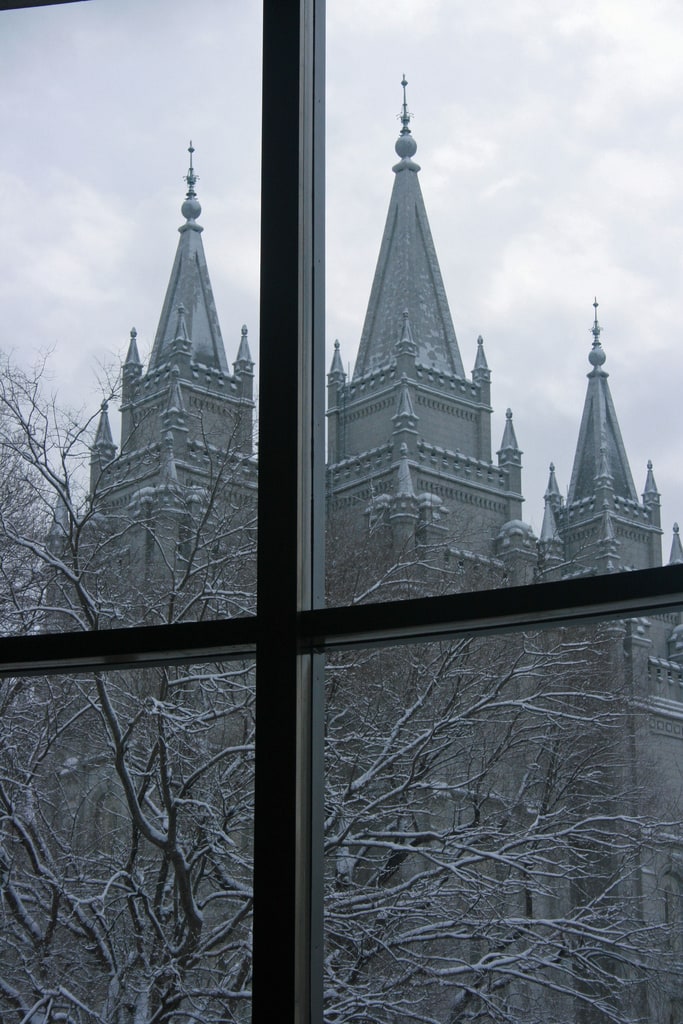 Most of the day was spent walking around Temple Square. We then headed back to my folks house to rest for a couple of hours before heading into the Hinckley family memorial service for President Hinckley Friday evening. It was wonderful to hear more personal stories – family stories- about President Hinckley that wouldn't be shared the next day at his funeral service. Mr. Ferrero Rocher was able to see many of his cousins (there are 104 grandchildren on that side) he hasn't seen in years.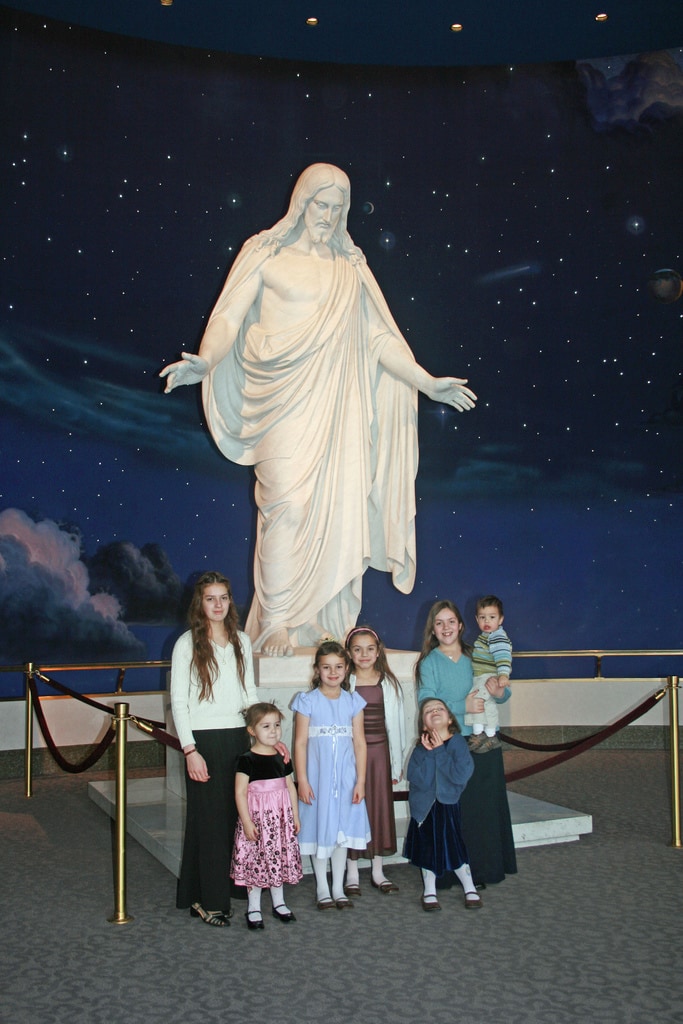 Saturday morning we were able to take the three oldest girls in to the Conference Center while my parents watched the other four children. The whole funeral service was touching to say the least. I did really well holding back my emotions until the last song when pictures of President Hinckley were shown. That opened the flood gates! And then to see everyone waving their white handkerchiefs as the casket was rolled out…just thinking about it brings tears to my eyes. President Hinckley will definitely be missed.