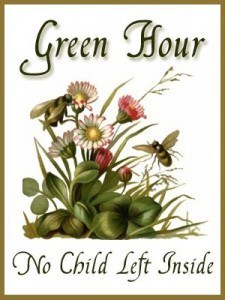 I know we skipped the Green Hour Activities #2 – #7. We've actually done some of them without even knowing it. Last week we combined Activities #8 and #9. Each girl marked off their own square foot of ground to observe. It's amazing how much life there is down there amongst the grass, weeds, and dirt! I forgot to take pictures because I was so enthralled in helping the little ones investigate their own little patches. Fudge and Cookie kept their interest rather well even taking time to draw in their nature journals.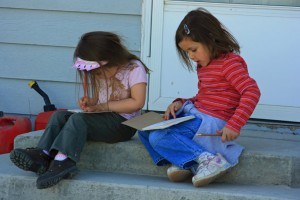 Then a butterfly made its appearance. The rest of their time was spent chasing the butterfly around. The older girls at first glance thought the butterfly was a Monarch. I was sure it wasn't. I did manage to get a good picture and the next day we looked it up on the computer. It's called a painted lady.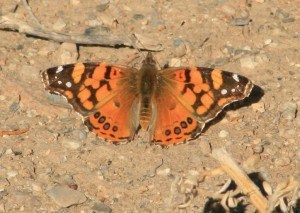 We brought along our magnifying lens to really get up close and personal with the various plants and insects. Here's the best photo I was able to take of a tumbleweed. Those things hurt!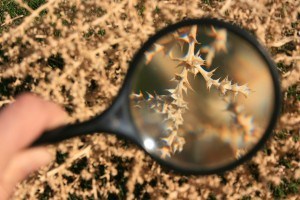 My wonderful mother-in-law sent some books from her collection for us to use along with our Nature walks and journaling. She sent the Handbook of Nature Study, Keeping a Nature Journal, and Wild Days. What treasures! I think I'll have to write a review of them in another post.