On Shutter Sisters today Paige wrote a little post about how important it is to BE in a picture now and then rather than always behind the lens, to have someone else take your picture and not do a self-portrait. So here I am. Sadly, these are the latest pictures that others have taken of me. They were taken last fall.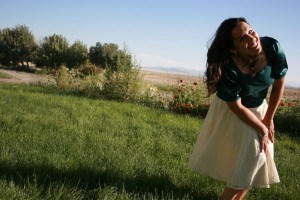 Fudge was four and wanted to take a picture of me in my new skirt and sweater. I could tell by the angle of the camera that she really couldn't see my face in the frame so I bent over and asked "Can you see me?" right when the camera clicked.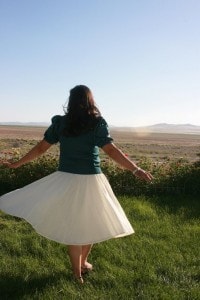 Then, of course, I had to be silly and twirl around. . . .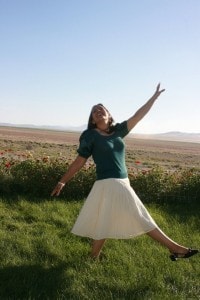 . . .and dance and sing. (I can't believe I'm actually posting these!)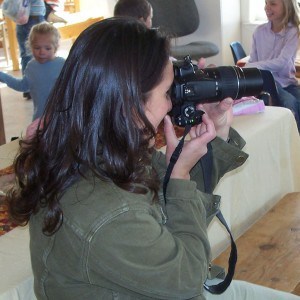 This one my sister-in-law took while I was busy trying to capture some candid shots of a family gathering right before Thanksgiving.