Remember our TV that keeled over last week? It took the efforts of She-Ra and He-Man to carry it out of the house. That thing weighed a ton! But since I'm a body builder I was able to do it with no problem at all. Really! I think I genuinely impressed Mr. FR. The TV was taken to its final resting place where we made sure it was really, really dead.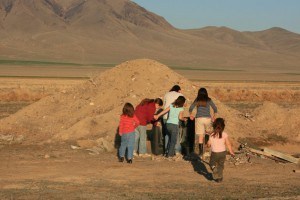 Not really. We actually dressed in typical hick fashion. Notice the cut-offs paired with mud boots?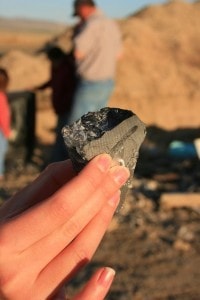 Whoa! That's why. The TV screen was 3/4 inch thick glass. Which would also explain why it took superhuman strength to carry that thing out of the house.