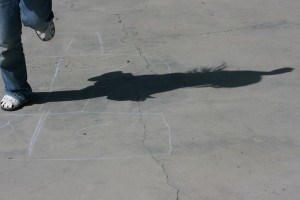 After a very short, cold spring, I think summer has finally arrived. This is our last week of school for a while, the hay is almost ready for its first cutting, the temperature over the last week has been an idyllic 75-80 degrees, and I no longer feel like making homemade bread. That happens when it gets too warm outside. I also have a WHOLE list of projects I want to get started on. Projects that I can do all day without having to wait for school work to be done. Here's a list of my lists for the coming summer months:
Sewing:
* Chef aprons
* Handbags
* Quilts
Home – work:
* Redecorate the living room
new coat of paint
hang new pictures
Replace rug with Flor tiles
* Declutter the house – this time I mean it!
* Design expansion of kitchen
Paper Goods:
* Design bookplates for my etsy shop
* Create new greeting cards
Reading list:
* Still need to write this! Any suggestions for fun summer reads?
Homeschool:
* Scour homeschool catalogs
* Plan out next year's curriculum for each child
* Gather all the supplies ahead of time (I try and fail to do this most years)
Merriment:
* "Cool Days of Summer" – I'm writing a post to explain this.
* You Are Special Days for each child
* Visiting family in Utah
* Have family come visit us (hint, hint!)
* Take loads of pictures
So what are your plans for the summer? Relaxing or stressful? Vacations or home? Indoors or outdoors?