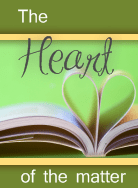 Living out here on the farm far from town has really required me to fine tune my skills at meal planning. No quick runs to the store to get something for dinner! It's a good thing I was already trying to limit my grocery shopping to once a week before moving out here.
There are several factors I have to think about when planning my meals: what type of farming or schooling (depends on the time of year) is going on this week, whose week it is to help cook, what food items on are sale, our weekly grocery budget of $100 for nine people, and what's already in the freezer or in the garden.
Here's a rundown of the process I typically go through. First I get out the calendar to see what activities we have going on that will interfere with mealtimes and make notes on my menu sheet. Some days are better suited to crockpot meals or quick cooking recipes while on other days we can take as much time as we want cooking. I also make note of any friends or extended family who may be around for mealtimes during the week.
As part of our chore chart system each child, even down to the three year old, gets a week in the kitchen cleaning, sweeping, mopping, and the best part cooking. The lucky girl whose turn it is to cook in the coming week sits down with me and we scan the ads writing down different meal ideas based on what we see that is on sale. It's always their choice for the whole week but I guide them in making sure we have well-rounded, healthy meals.
Children love to help cook. I haven't met a child yet who doesn't at least like to help make cookies or frost cupcakes. It's important to me that all of my children learn the skills of not only cooking but cleaning up when they are done, creating healthy menus, and spending money wisely. The simple process of "kitchen duty" at our house helps teach them these valuable skills. It does take longer – in the beginning – but I'm already seeing the rewards of impatiently patiently teaching my older children how to cook.
Anyway, back to my meal planning. I'm a big believer in doing things once, meaning when I cook something I cook a lot of it and use the leftovers to create a different dish later on in the week. The leftovers of a Sunday roast can be turned into fajitas, BBQ Beef Sandwiches, beef stroganoff, beef pot pie, etc. Baked potatoes can later be used as hashbrowns, the crust of a quiche (I promise to post the recipe soon Crab Apple Farms!), twice baked potatoes, funeral potatoes – well you get the idea.
I've also learned that making a lot of side dishes spreads out the main dish thus cutting down on the amount of costly meat typically used in the main dish. Think about those church potlucks when there are so many choices so you get a little bit of most things like everyone else but there are still leftovers. And breads. We love all types of bread at our house – breadsticks, tortillas, rolls, muffins, you name it! I typically bake 16 loaves of bread a week – 8 loaves of white bread and 8 loaves of whole wheat. Warm bread, dripping with melted butter and a little homemade strawberry jam…doesn't get much better than that!
After creating our menu I make a list of the ingredients we need to get at the grocery store. I also stock up on pantry items if they happen to be on sale. I estimate how much it will all cost trying to keep it all under $100. Some weeks are better than others. The summertime is the best because of the fresh veggies we grow in the garden. I then rearrange my list according to how the store is set up. Believe me, when you have to go grocery shopping with seven kids in tow it's much better to map out our route through the store before getting there. It also helps to cut down on those impulse buys.
So that's how we meal plan at our house. It really only takes about 15 minutes, 30 minutes at the most to do. Sorry I don't have any recipes except the bread ones to share. I promise to start taking pictures of our favorite dishes and post the recipes soon.
Other posts you may be interested in reading:
On the Menu…
Planning a Menu
A Well Stocked Pantry