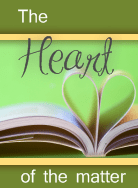 Just like a bowl of your favorite cereal or the go-to outfit of jeans and a t-shirt that you seem to throw on day after day there are some homeschool books that I go to year after year. They are that good.
Here are some of my favorites according to subject:
Math:
Abeka Arithmetic – My younger children love the bright colors in their workbooks – I like the sequential way they present math concepts.
Math U See – This program was a lifesaver for Semisweet. Her kinesthetic learning style blends well with the manipulative rich lessons of Math U See. Where Abeka didn't click with her Math U See opened up her understanding of math.
Language Arts:
Easy Grammar – I LOVE this program. It teaches grammar using the prepositional approach. My children actually enjoyed learning grammar. Will it show how nerdy I am if I told you I wanted my own workbook so I could do the grammar exercises just for fun?
English From the Roots Up – Knowing Greek or Latin root words will help anyone decipher the meaning or gist of many words in our English language. This program can be used with multiple ages all at once.
Science :
We can't seem to get enough of Janice VanCleave's science books. Science is presented in a fun, educational, experiment rich way.
History:
The Usborne Book Of World History coupled with The Story of The World really peaks our interest in learning the things of the past.
Go to this week's meme at The Heart of the Matter to find out other homeschooling families' favorite books or curriculum.