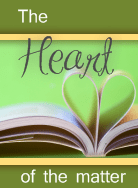 Last week I wrote about our homeschooling dilemma with the options that we have before us. After much pondering and prayer we've finally decided what will be best for us and the kids this year. Hallelujah! There's nothing like getting an answer after so much work. Thanks for all your encouragement, help, and suggestions. Every single one helped!
So here's our plan. Bon Bon and Semisweet will still being doing K12. It will be Bon Bon's last year before starting high school where she'll either do BYU Independent Study or American School. K12 is really great for the older kids because the kids are much more capable of doing independent learning which gets them ready for high school. Plus there is a lot of computer work that needs to be done. Too much for the younger ones. Before we started K12 I had my own curriculum picked out to do with these two girls. I am very picky about curriculum. Imagine my surprise when I found that K12 used about 85% of my choices! That was another plus for us. My only other concern with K12 was the standardized testing, especially with Semisweet. Last year she was extremely nervous the first day. Think very nauseous. But once she had that day under her belt it was a breeze. She did so well too! More icing on the cake was not having to worry about making sure they covered everything they needed to for these middle grades. It's a lot harder to plan for those than K-4!
I'm so excited to get back to planning my own curriculum for the rest of the girls. I missed it terribly last year. I am a little behind but not by much. I realized that last year I was very stressed trying to get the older girls' curriculum put together so ended up getting Sonlight for the younger girls because it was packaged and ready. Much less stress. Then K12 was approved for the older girls but we still did Sonlight because we had it and I did want to see if it would work for us. We really enjoyed it but the schedule just didn't work with ours. So now I'm back to what I really love. Here's the breakdown of what curriculum we will be using. It will most likely be boring to you but this is for my own record as well so bear with me or just skip the rest of this altogether if you wish. 🙂
Brownie and Truffle:
Language Arts:
Easy Grammar 4 – Love their prepositional approach.
Book reports for each book on their reading lists. The lists are taken from Ambleside Online.
Copywork – I actually have several wonderful copywork books that I downloaded from CurrClick when they were having their Mother's Day Free Download Celebration.
Sequential Spelling – We started this with Sonlight and really like it! Truffle found something she is excellent at too.
English From the Roots Up – The older girls will still be doing this with us so they don't forget what they've learned!
Science:
No set course of study yet. Still working on it. This is the last subject I have to organize.
History:
Early American History from Beautiful Feet Books. A literature based program I used with the older girls when they were younger. A great program!
History Pockets Life in Plymouth Colony and Native Americans
America's History Timeline Figures – I love all the wonderful line drawings. Amy Pak is one talented homeschooling mom!
Math:
Abeka 3 for Truffle
Abeka 4 for Brownie
Math Mammoth Multiplication and Division for a more concentrated study of those skills.
Music:
Meet the Masters – Classical music composers
The Spiritual Lives of the Great Composers
Piano Lessons
Learning to sing parts
Art:
Drawing With Children using these lesson plans.
Fudge and Cookie:
They'll be doing most of the stuff with us for science, history, art, and music.
Abeka 1 – with Fudge
Cookie will be learning her numbers and simple addition.
Teach Your Child to Read in 100 Easy Lessons – Cookie wants to learn to read!
Hooked on Phonics – I received this program for free from Rush Limbaugh way back when Bon Bon was 4. It was part of a "Get America Reading" program where one family in each state received HOP for free. We got very lucky to be chosen for Nevada. We have used it after 100 Easy Lessons with every girl. Now it's Fudge's turn.
Handwriting Without Tears – This program has done wonders for Fudge who is left-handed.
We'll also be supplementing all of this with lots of lapbooks and various unit studies. My preferred school schedule is to have three months of school, one month off, rotated with one week of school off during those three months. So our schedule looks like this:
September, October, November – school with a week off in October
December is off – we still do fun school with various Christmas/Winter unit studies
January, February, March – school with one week off in February
April – no school
May, June, July – school with one week of in June
August – no school
That's means we have one more week left to get everything in order. I better get busy!