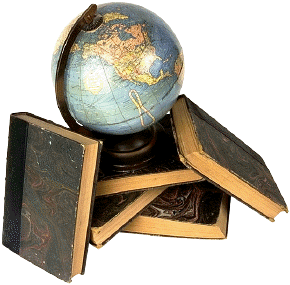 I've been going through my homeschool bookshelves – weeding out books, being reminded of ones I forgot I had, making lists of what I'd like to use. I'm having a bit of a dilemma. I can't decide what to do this year! Normally after researching different curriculum, textbooks, and workbooks I buy what I think would work best for each of my children and their various learning styles. I tentatively plan out a schedule for each child, fine tuning it at the beginning of each school week. This worked really well until I had to do that for 5 different children. It just got to be too much. I was feeling run down, worn out. That was translated into a shorter fuse and a not-so-fun-to-be-around mom. My children deserved better than that.
Last year I decided to try out Sonlight Curriculum with Brownie, Truffle, and Fudge. We enjoyed it immensely. I loved having every day already planned out for me. I had more time to spend with the kids and a LOT less stress worrying about whether they were being taught everything they needed to know. However, if we skipped some days or took a vacation or field trip it was hard to get back on the schedule because of the way it was set up. If we missed Thursday and Friday of one week we had to do those days before moving on to the next week's work or else I'd get all confused about which day we needed to be on. I also found I missed being able to change course delving deeper into a subject that the girls showed a bigger interest in.
Now I'm trying to decide whether to revert back to my own planning or try Sonlight or even K12 this year with the younger girls. Bon Bon and Semisweet are using K12 this year just as they did last year. In Nevada K12 is considered a virtual public school so we get all the materials, including a computer, for free for them to use. Last year the Nevada State Board of Education approved K12 for just grades 4-8. Last Saturday they were approved for grades K-3 and 9th making the option available for all of my children to use it. I like most of the textbooks and materials K12 uses, the fact that if a lesson is missed it automatically gets moved to the next day's assignments, and we finally get to see some of our tax dollars being used on us with the free school materials that regular public school students get. What I don't like is having someone watching over my shoulder and all those standardized tests. A couple of my kids just do not do well with tests. You can ask them questions about what they learned, tell them to show you things and they will with no problem at all. But call it a test and all of a sudden you can see the sweat beading up on their upper lips, their muscles tense, and their brains drawing blanks on everything.
So you see my dilemma. I have three great choices before me. We (Mr.FR and I) have to weigh the pros and cons of each and decide what to do. And quickly. School should be starting in a couple of weeks!
I know every family is different but I really would like to know – what would you choose and why?