I'm so excited with the FLOR tiles we installed yesterday in our living room and on our stairs. Carpet tiles are so easy to install! The girls helped my with the living room and Mr. Ferrero Rocher helped me with cutting the tiles to fit on the stairs. Here are the before and after shots.
Living room before: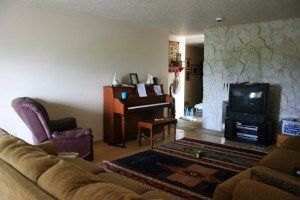 Living room after: (I'm still working on my project for the very bare wall) We used Home Movies in Popcorn.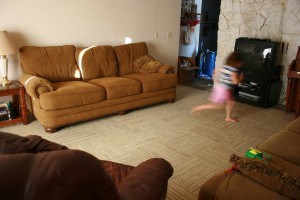 Stairs before: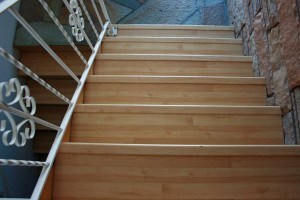 Stairs after: We used Shirt Stripe in Stripe a Pose.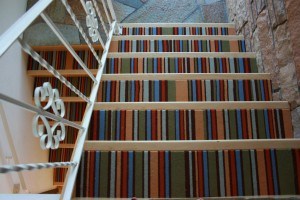 The colors on the stairs really bring out the colors of the rocks that are on the landing. I actually don't like the rocks at all, they also are on the hallway floor, but nothing we can do about it at the moment.