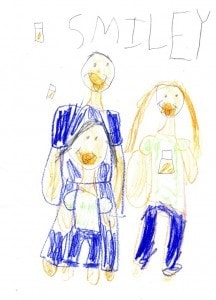 Watch the video to see who the winner is and how those orange mouths came to be.
Hurray! Now you need to e-mail me so I have your e-mail address and can forward it on to Sarah Jane who is generously providing the prize.
Thanks to all of you who participated. And for those curious about these sorts of things there were 40 entries with 14 correct guesses.