Last week my adorable Fudge drew a picture of a mom, dad, and daughter. She showed it to me and asked me to guess why all their mouths were orange. I was able to guess fairly easily because she is my daughter and I know her. I've been thinking about it ever since and decided to turn her picture into a contest.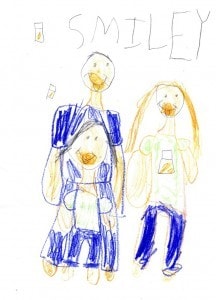 Rules:
1. Take a good look at the picture and leave ONE comment with ONE guess as to why all their mouths are orange. HINT: It has to do with food 😛
2. I will have Fudge draw a name from all those with the correct guess.
3. Contest ends at 5pm PST next Thursday, August 21.
4. Winner will receive a gift certificate for their choice of one 8×10 Sarah Jane print. Many thanks to Sarah Jane for providing the prize!!
Why Sarah Jane? Take a look at this "Little Artist" print I bought over a year ago for Fudge.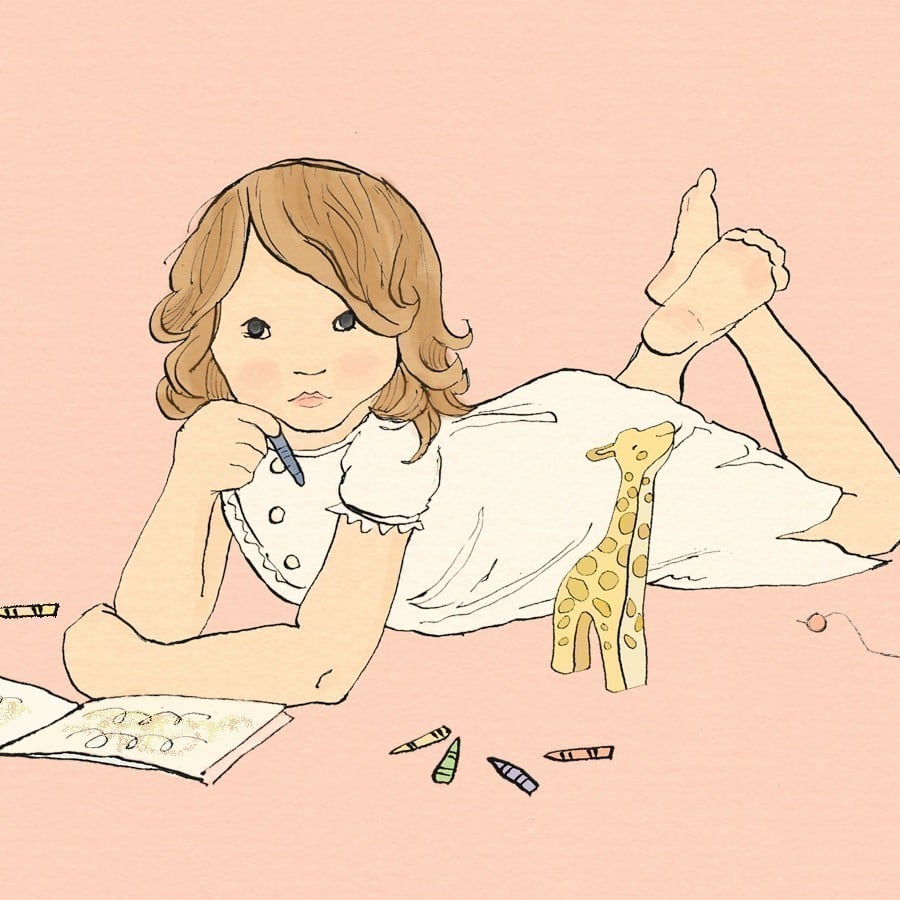 It is her to a T! Fudge has brown curls, colors all the time, and is never without her beloved stuffed giraffe, Judy Elizabeth Wells. Don't ask me how Fudge came up with that name. A Sarah Jane print just seemed like the natural choice for a prize considering the contest is about Fudge's own artwork.
All of Sarah Jane's pieces evoke the fun and innocence of childhood. Some of my other favorites are her calendar prints,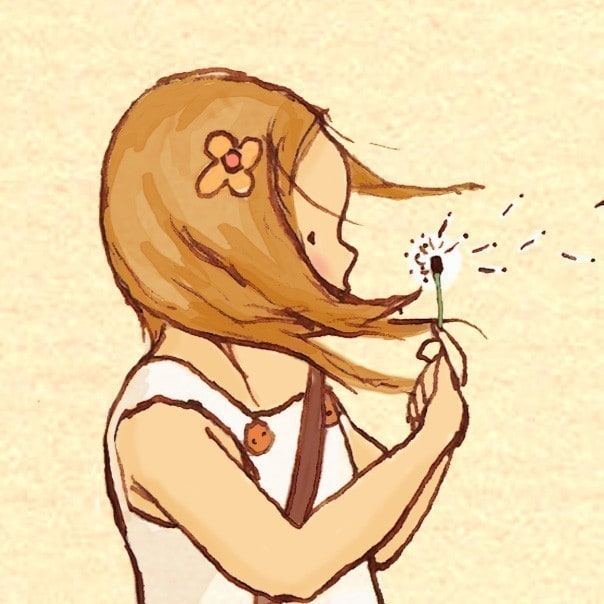 This is June, the one below is April.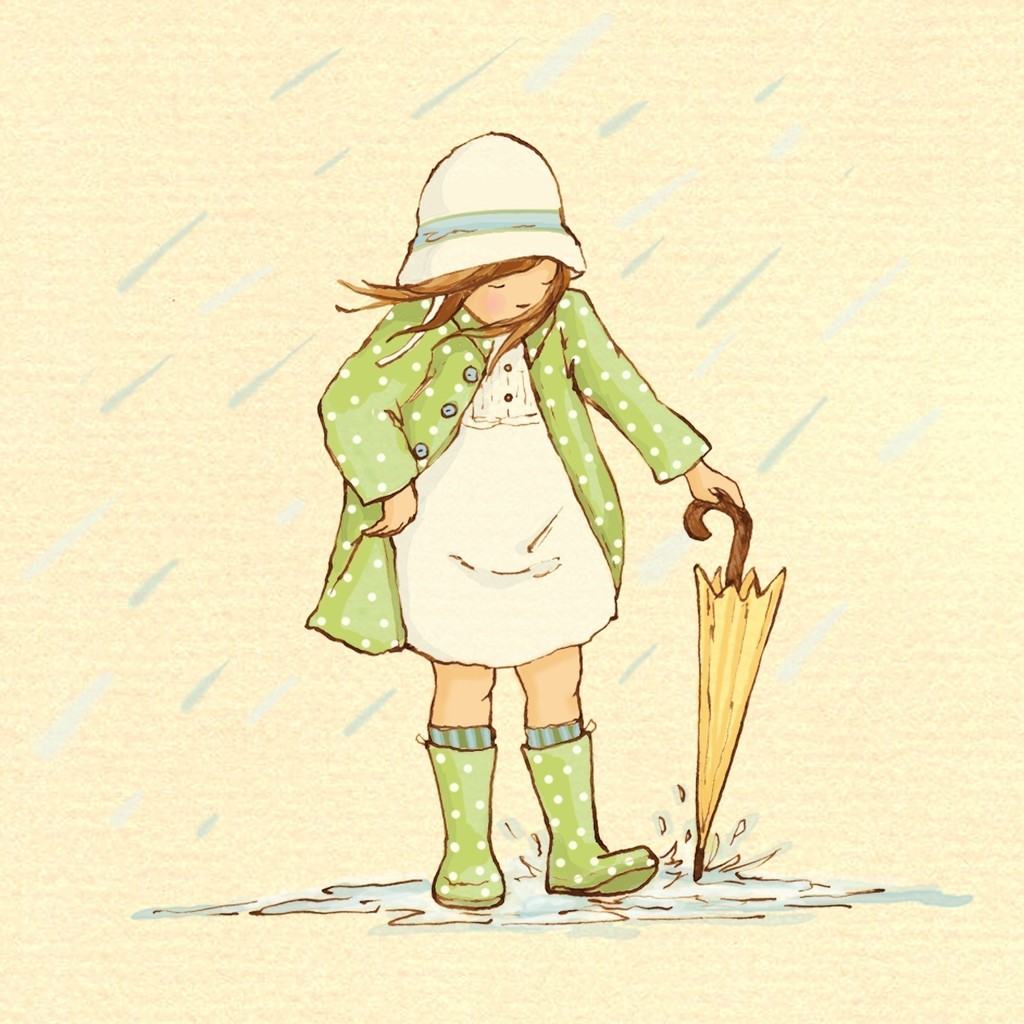 Boys At Play,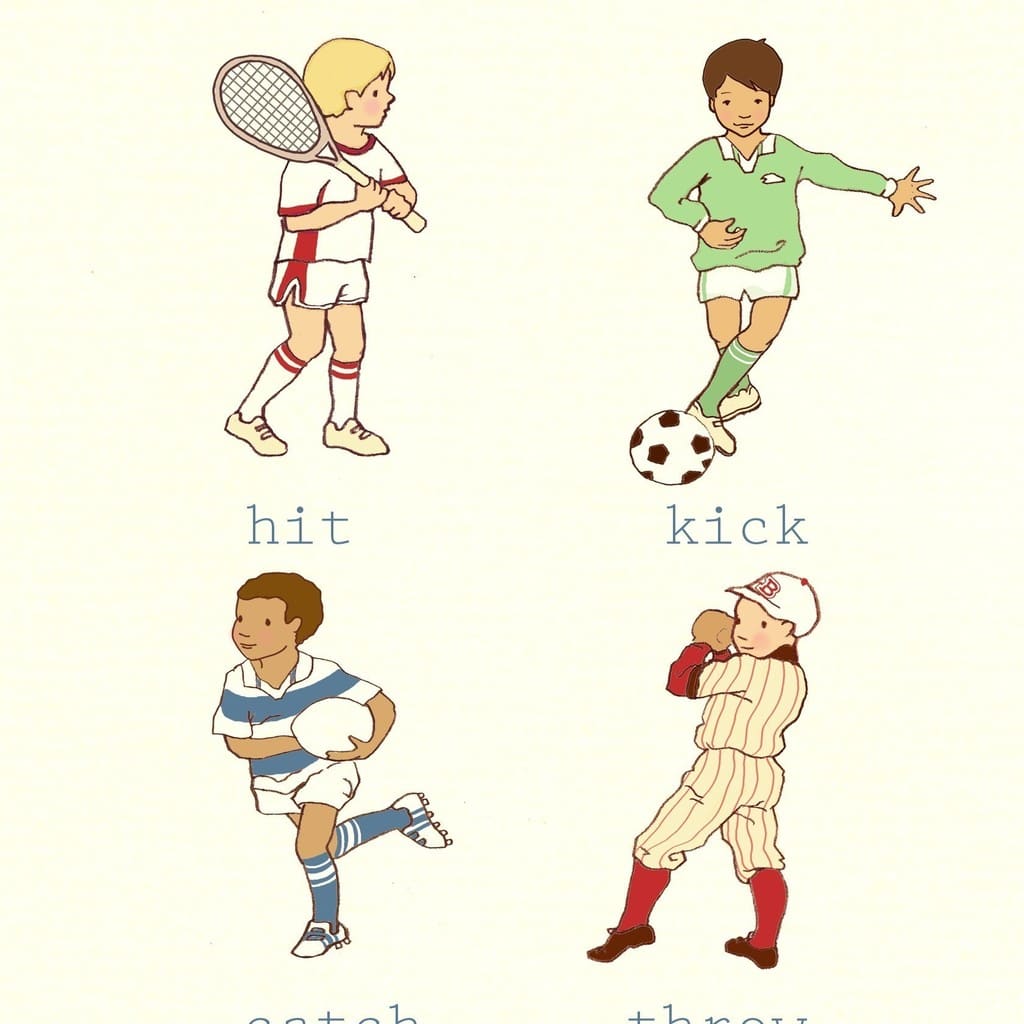 and Summer Tea Party.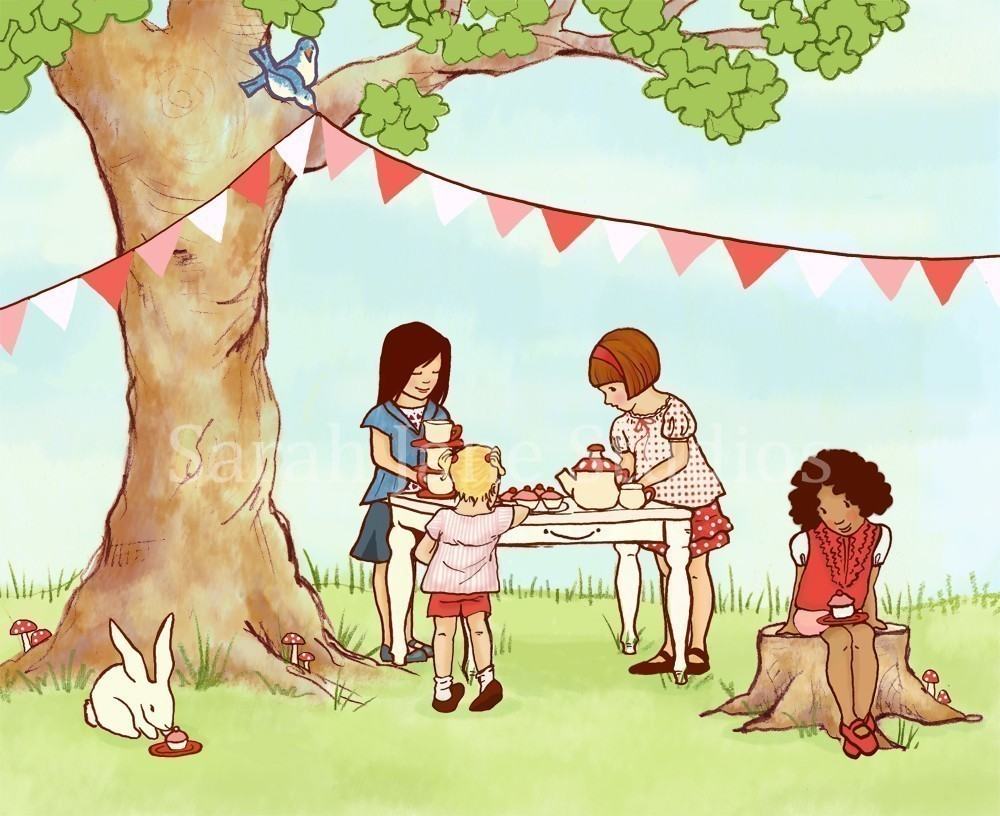 You can also read about Sarah Jane's creative exploits and meet her family over at her blog. I am always so impressed with women who know the importance of motherhood, relish it even, yet still find time to pursue their passions.
Good luck y'all!
***EDITED 8/21/08: This Contest is now over. Thanks for participating! ***