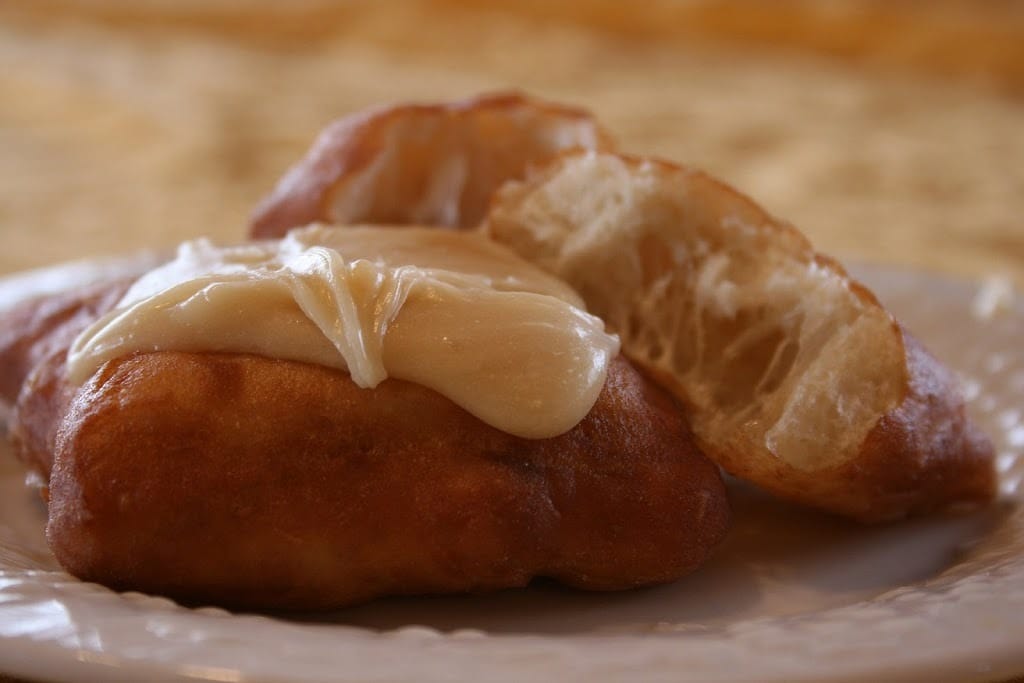 My mom makes these almost every time we visit. They are fast, easy, and oh so yummy.
Scones
1 pkg yeast (1 TBSP) dissolved in 1 cup warm water
1 TBSP. butter
1 TBSP Sugar
1 tsp. baking powder
1 1/2 tsp. salt
1 1/4 cups milk
4 – 4 1/2 cups flour
Scald milk. Melt butter in milk. In a mixing bowl combine all ingredients. Add flour and mix until dough-like. Dough will be sticky. Carefully roll out on floured surface to 1/8 inch thick. Cut into squares and fry in hot oil. Drain on paper towels and serve with slices of sharp cheddar cheese, provolone and ham or make them sweet with honey butter.
Honey Butter
This recipe comes from the Lion House Cookbook.
1/2 cup butter, softened
1/4 tsp. vanilla
1 egg yolk (optional, but it helps bind the honey and butter together)
1 cup honey
Whip softened butter. Add vanilla and egg yolk and mix. Gradually add honey while whipping. Makes 1 cup.