This next new addition to the blog has got me all excited. It's been stewing around in my head for several months now waiting for the right time to announce. I believe the time has come!
Wordfull Wednesdays is an opportunity to hear many different bloggers' opinions and ideas about various topics. There will only be one topic each Wordfull Wednesday. It will be held every other week with a Mr. Linky put up here for everyone to link to their posts. On the off Wednesday that it is not held I will post the topic for the next Wordfull Wednesday. Hopefully this will give you a week's time to think about the topic, gather your thoughts, and type them into a post.
As a little incentive I will hold a giveaway each month, drawing from all those who participated. If you participated in two Wordfull Wednesdays for the month your name will be entered twice. Prizes will vary and will most likely be from Etsy shops to promote the handmade goodness that can be found there.
I would like suggestions on topics to cover. There are a few I've collected but I believe you will enjoy this more if you get to help choose the topics too. Leave any suggestions in the comments and they'll pop up in later Wordfull Wednesdays.
These buttons have been created for you to use in your posts but it's not required. Right click on the button and save it to your computer then upload it when you write your post.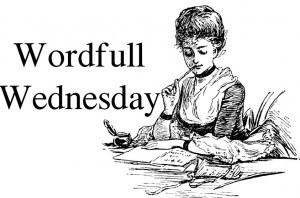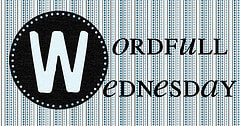 The first Wordfull Wednesday will be next Wednesday, August 20. The topic is "Inner Beauty". Write a post on whatever this topic brings to mind in your life. Next Wednesday I'll have my post up with a Mr. Linky below it for you to link to your post. I hope you will join me!