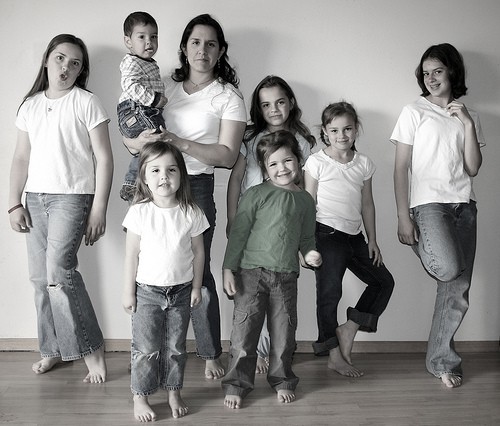 ..have one of those days where no matter what you do you seem to be the "mean" mom? My children have judged me to be so. I hear by enter the evidence to be tried by a jury of my peers.
Evidence #1: Mom became the alarm clock when said children were not awake on a previously agreed upon time.
Evidence #2: I nixed TV privileges. Too much time on the tube = too little time outside or engaged in more uplifting pursuits + an unusual amount of unacceptable behavior.
Evidence #3: Computer games were also nixed. See evidence #2 for explanation.
Evidence #4: We had bean soup for lunch.
Evidence #5: Messes had to be cleaned up before anything else could be done.
Evidence #6: Extra chores were doled out when said messes were NOT cleaned up or when any hint of complaining was heard.
Evidence #7: A princess dress was sewn for Cookie but not for Fudge. (Cookie's birthday is on Saturday)
Evidence #8: An apology had to be made especially because "I only hit her softly" and "I accidentally did it on purpose."
Evidence #9: I didn't make S'mores for snack time regardless of the fact that there were no more marshmallows in the cupboard.
Evidence #10: I spanked them all soundly and sent them to bed. Okay, just joking on the spanking part but I did send them all to bed…..early!
The above entered evidence did not happen to each and every child but to different children throughout the day, thereby collectively adding up to the charge of "mean mom."
What is your verdict?