Last Love Thursday was about Special Dark and his Grandpa W. This week it's about Special Dark and Grandpa V.
The Sunday Mr. Ferrero Rocher was sustained as the bishop of our ward my parents came for a visit to be a part of that special day. They also brought along Special Dark's first white shirt and tie to wear to church.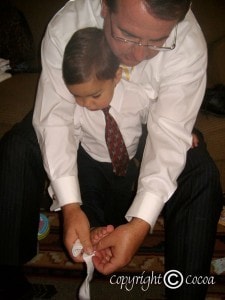 Getting socks on those chubby little toes.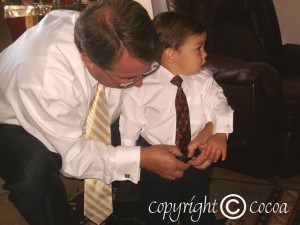 Buckling Special Dark's belt so his pants don't fall down.
My parents always seem to think of those little details to make something extra special.