Mr. Ferrero Rocher is the third of ten kids. Between the six kids that are married there are 34 grandchildren. Makes for some big family gatherings! Cousins have so much fun playing with one another. It seems everyone looks out for everyone else and there's always somebody around to help hold the babies.
These pictures were taken earlier this year when Mr. FR's parents came up for a visit. The men had been off looking at the tractors when it was time to come and eat. One of my sisters-in-law told me to get my camera quick if I wanted to get some cute pictures of Special Dark with his Grandpa W.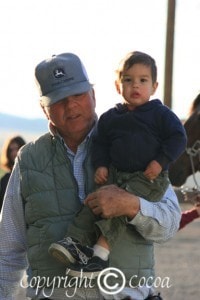 This is one of my favorites. Let's zoom in to find out why.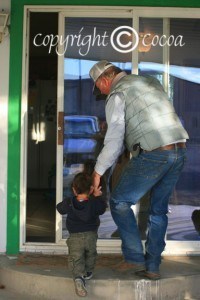 I just love Special Dark's short chubby fingers wrapped around Grandpa's pinky.