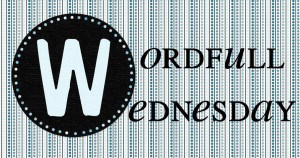 I'm expanding my approach to next week's Wordfull Wednesday topic. Since the U.S Presidential Election is looming just a couple of weeks away choose which of the following issues most concerns you or you are most passionate about and tell us about it. Why is it important to you? I'm hoping we'll get to see a wide diversity of topics and opinions expressed. And that everyone will be respectful but honest in their comments whether they agree or disagree with what someone has written. I'm also interested in reading the posts from those who don't live in the USA. Reader's Digest did a global poll to see what issues people in other countries were concerned about and how that differed from the US. Pretty interesting article!
Here are the choices of topics. Some do overlap somewhat.
Abortion
Economy
Education
Immigration
Marriage (just between one man and one woman or should gays be allowed to marry?)
War (Iraq, Afghanistan, or war in general)
Put those thinking caps on and let us know what you think next week!