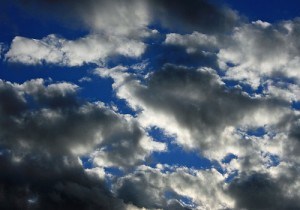 I took this picture late in the day while we were taking a family drive along the foothills of the mountains in our little valley. I asked Bon Bon if she could see why I took this picture for Love Thursday. She stared at it for a few seconds and then said, "Oh I get it! The clouds look like lips!"
Wait..what?
I'd only noticed the clouds just long enough to see they were letting a heart shaped piece of the fading blue sky to peek through.
I was reminded once again…life is all about perspective.