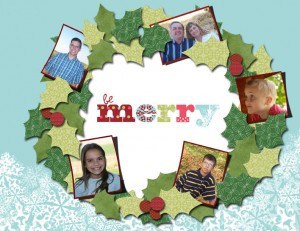 I've been absent for a few days from the blog. Posts have been posted but they were scheduled a week ago. I have been busy trying to mark another item off of my to-do list – the annual family calendar for Mr. Ferrero Rocher's side. It is always a HUGE undertaking. Gathering photos, trying to create somewhat attractive pages without going crazy, keeping everyone's birthdays and anniversaries straight, uploading and ordering all combine for a crazy set of days. I am so glad to finally be DONE!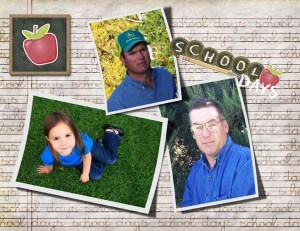 For the past couple of years I've dabbled in digital scrapbooking to create the monthly pages. This is the ONLY time I actually scrapbook in any degree so the pages are very, very basic. Nothing fancy at all. There's just too many photos and I have so little time to do it all.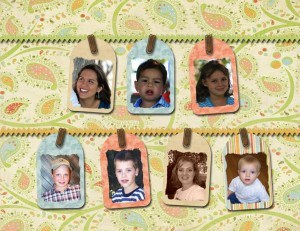 It is fun to get out past calendars and see how big the family has gotten and how much everyone has grown. Just think from two people has come: 10 children, soon to be 7 children-in-law, and 34 grandchildren (so far). No wonder we need a calendar to keep everything straight!