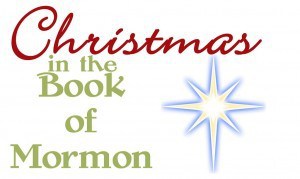 I'm so excited to share this family home evening lesson with you! It teaches what happened here on the American continent when Jesus Christ was born in Jerusalem. Using scriptural references from the Book of Mormon and the Bible your family will learn about the prophesies given by Samuel the Lamanite and the events that occurred here in ancient America when Jesus Christ was born.
This lesson is another one from the family home evening swap I participate in. Melissa D. has generously given her permission to upload and share this wonderful lesson with everyone. Our family had this lesson last year and plan on doing it again tomorrow night. As usual everything is included in the lesson – outline, visuals, and even a recipe for refreshments.
Download the file here is you don't have a scribd account: Christmas in the Book of Mormon pdf file
To download from Scribd click on the third icon from the left at the bottom of the Scribd screen. It looks like a cloud with an arrow pointing down.
Christmas in the Book of Mormon