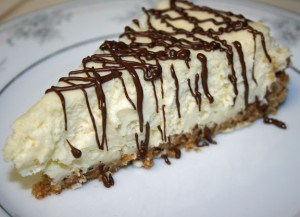 When I was little my family lived in Miami, Florida for five years. We learned to love mangoes and key lime pie. Every Thanksgiving since then it is mandatory that we have a key lime pie to indulge ourselves when dessert time comes. It must be made with real KEY LIME juice or it's just a lime pie and not worthy of touching our lips. ☺
This year I tried something a little different and made a Key Lime Cheesecake. It was rich and creamy with just the right amount of tartness. Leftovers were even better with some chocolate drizzled on top.
KEY LIME CHEESECAKE
2 cups graham cracker crumbs
8 tablespoons butter, melted
24 ounces cream cheese, softened (3 8 oz. packages)
1 cup white sugar
1 tablespoon cornstarch
3 eggs
1 tablespoon grated lime zest
1/2 cup key lime juice **
Combine graham cracker crumbs with butter or margarine. Press into bottom and partially up sides of 9 inch springform pan. Bake at 350 for 5 minutes. Take out to cool. Lower oven temperature to 325 degrees.
In a large bowl, beat with an electric mixer the cream cheese, sugar, lime peel, and cornstarch until smooth and fluffy. Beat in eggs one at a time, blending just until smooth. Add key lime juice with mixer on low. Finish mixing by hand. Do not overbeat, or cake will crack during baking. Pour batter into prepared crust.
Bake at 325 degrees F (150 degrees C) for 55 minutes, or until set. To minimize cracking, place a shallow pan half full of hot water on lower rack during baking.
Turn oven off, and let cheesecake stand in oven 30 minutes with the door open at least 4 inches. Remove from oven. Refrigerate cake overnight, and up to three days.
Drizzle with melted chocolate if desired.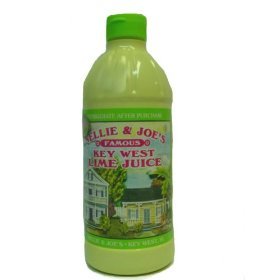 **You must use real Key Lime juice. You can either buy key limes and juice them (it takes about twenty they are so small) or buy Nellie & Joe's Famous Key West Lime Juice. Some grocery stores have this. Our small town does not so guess who got to juice the key limes?