The week leading up to Christmas was so much fun with whispered secrets, hiding places, and what I call "cranial hiccups," those good ideas that seem to pop up out of nowhere. The girls drew names and made handmade Christmas gifts for one another. They each thought hard about what their secret sister would appreciate. Here's what they each ended up with.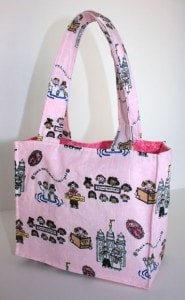 Brownie made a handbag for Cookie. When we were cutting out the material Cookie walked in and started crying because Brownie was "using my material for my bag that you never made me. She can't use my material!" I shooed her out and told her Brownie was making a Christmas gift. Cookie didn't make the connection until after she opened her gift Christmas morning.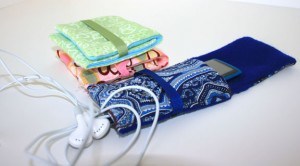 Semisweet, Bon Bon, and Brownie each received iPod covers from Truffle, Semisweet, and Bon Bon in that order. It was so hard NOT to let on that they each thought of the same much needed gift. You should have heard the laughter when they were all opened.
We also tried very hard to do handmade gifts for others as well.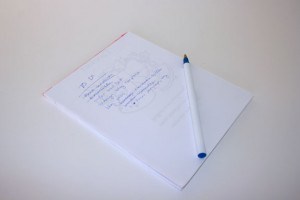 My mom was here when I was making all the notepads. She couldn't get over how easy they were to make! It is very addicting – just what I need, right?
And to finish with, the kids presented Mr. Ferrero Rocher and I with letters from each of them to each of us telling us what they liked about us, what they enjoy doing with us, and showing their appreciation. We told them it wasn't nice of them to make us cry on Christmas day.