Wednesday morning dawned cold and slightly foggy – perfect conditions for a light pogonip.
♦ pogonip ˈpä-gə-ˌnip noun a dense winter fog containing frozen particles that is formed in deep mountain valleys of the western United States.
Origin: 1860–65, Americanism; < Shoshone paγɨnappɨh thunder cloud; cf. soγovaγɨnappɨh fog (with soγo- earth), yaγumpaγɨnappih fog (with yaγun- valley) Mr. Ferrero Rocher was taught pogonip is a Shoshone Indian word meaning "white death."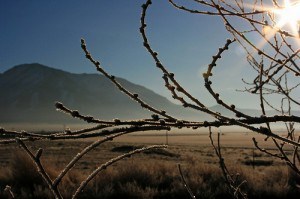 The fog was starting to recede by the time I thought to get my camera. You can just barely see it at the base of the Bloody Runs.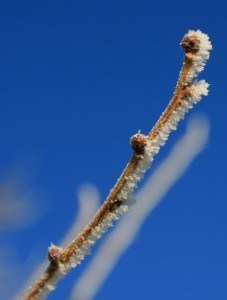 Times like these I wish I had a macro lens. Pogonip on the branch of an elm tree.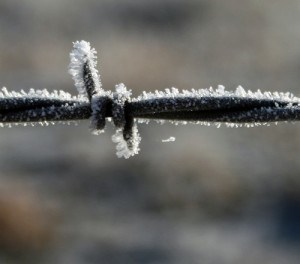 The barbed wire fence.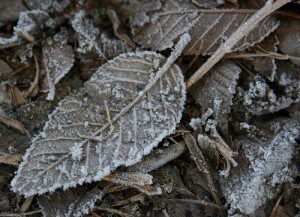 I wonder what caused the bigger crystal formation to form towards the tip on this leaf.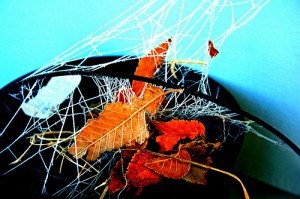 On my way back into the house I saw this spider web. It looked like thick white string because of the pogonip. (I decided to play around with photoshop on this one. The contrast and color saturation were increased by about 25%.)