In honor of St. Patrick's Day the theme this week is Green. There has to be green somewhere in the photo that is entered.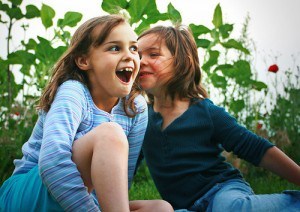 Last summer while the sky was hazy from wildfires in California we spent the afternoons outside. I caught these two girls telling secrets to one another. The expressions on their faces were priceless! One thing about having so many girls there's always a variety of emotions experienced in one day.
Visit I ♥ Faces for more green themed photos.