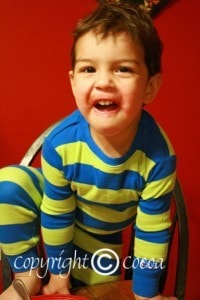 Meet the Very Hungry Caterpillar…..at least that's what Special Dark calls himself when he wears his pajamas.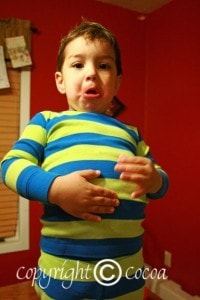 After eating one piece of chocolate cake he is still hungry!
Today is The Very Hungry Caterpillar's 40th birthday! Make sure to read the book with your children. Visit Eric Carle's website. And maybe, even do a fun art project in the style of Eric Carle.