As a little girl I loved sitting on my Avi's (grandpa) lap listening to stories of when he was younger. The hardships his mother faced with grit and ingenuity while her husband was kept in one of Franco's concentration camps fascinated me. Avi's own escapades were adventurous and thrilling, though heartbreaking at times.
When I was eight my Yaya (grandmother) typed up a booklet with stories of my pioneer and other Catalan ancestors. I read that book over and over again. It's still sits on my bookshelf enjoyed from time to time by my own children. The decisions my ancestors made to join the LDS(Mormon) church and leave their homelands of Wales and England still have an impact on me today.
Gatherings at my abuelitos house were joyful, especially when the tias (aunts) and tios (uncles) would tell stories about each other growing up. I never tired of hearing their laughter! Nor of hearing about the hard work they did on the migrant farms or the dancing they did when they participated in the Folklorico Dance group.
From these childhood memories grew my love for biographies. I so enjoy reading about other people's lives, how the decisions they made changed the course or direction of their life and affected the lives of others around them. The lives people have lived are just fascinating! Made all the more so because they are real with all their faults and foibles, strengths and God-given talents.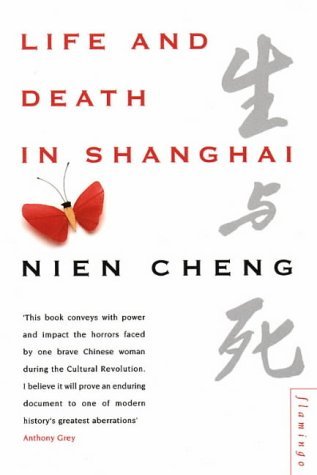 Nien Cheng recounts her harrowing imprisonment and torture at the hands of Mao Zedong's "Cultural Revolution" that took place in China from 1966-1976. She was accused of being a spy and kept in solitary confinement for over six years experiencing harsh privation. She never gave in to their demands, never confessed, and never told a lie. It is an amazing story of survival told truthfully about a country she loves but did not love her back.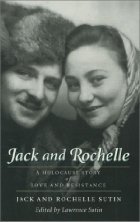 Jack and Rochelle is a survival story of a different kind. It is a unique view of the Holocaust rarely told about – those Jews who hid in the forests of Poland and fought as Partisans against German, Polish, and Russian anti-Semites. Barely knowing one another before the outbreak of WWII, Jack and Rochelle end up escaping from thier separate Nazi ghetto labor camps to the woods where they join the Partisan fighters. Even with disease, starvation and other inhumane conditions they fall in love.

Join us for Wordfull Wednesday! Write a post on today's topic of "Your Favorite Literature Genre," come back here and sign the Mr. Linky making sure to leave the link to your post NOT your main blog url.