I couldn't figure out what to name this post so I went with the obvious. Truffle wanted to try this experiment as part of our science lesson on ice and water.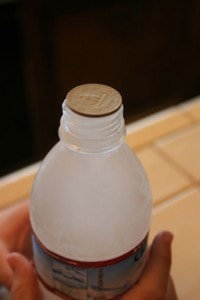 Fill a water bottle completely full with water. Place a quarter face down on top. Stand it carefully in the freezer so it doesn't tip over. Leave it in there for a day.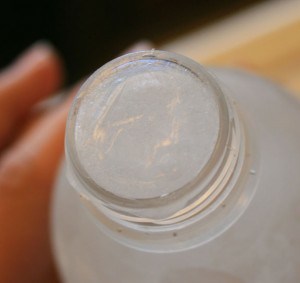 When completely frozen take the water bottle out, pull the quarter off the top and, voila, there's an imprint of the quarter on the ice!