So hard to narrow down all the laughing pictures of my kids. I couldn't resist the missing teeth in this one though. These two girls are such good friends they are always laughing about something!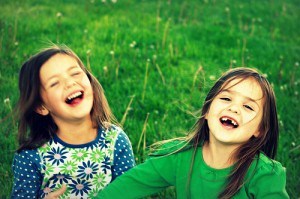 (I ventured from my usual straight out of camera shot and did some post processing with picnik)
Visit I ♥ Faces this week for more laughing photos.