in-ter-mis-sion [in-ter-mish-uhn]
–noun
1.a short interval between the acts of a play or parts of a public performance, usually a period of approximately 10 or 15 minutes 1 or 2 months, allowing the performers and audience a rest.
2.a period during which action temporarily ceases; an interval between periods of action or activity: They studied for hours without an intermission.

Yup, as you've probably noticed posting has slowed down considerably around here. I'm going to be taking the month of July, maybe August, off from the blogging world. This is self-imposed as I try to concentrate on teaching my children as much as possible before baby arrives in October. I have some articles written and scheduled to post throughout the month of July. The family home evening lessons will continue. After the last patriotic one next week there will be a few pioneer ones to prepare for Pioneer Day on July 24th. Some homeschooling organization posts will also show up periodically as well as some crafts. I will only be checking my e-mail about every couple of days and blogs about once a week.
Wordfull Wednesday will resume in September. The winner for June's Wordfull Wednesday is Aimee from Adventures and Pursuits!
Since Aimee has recently discovered a love of sewing and quilting, here's what she'll be getting.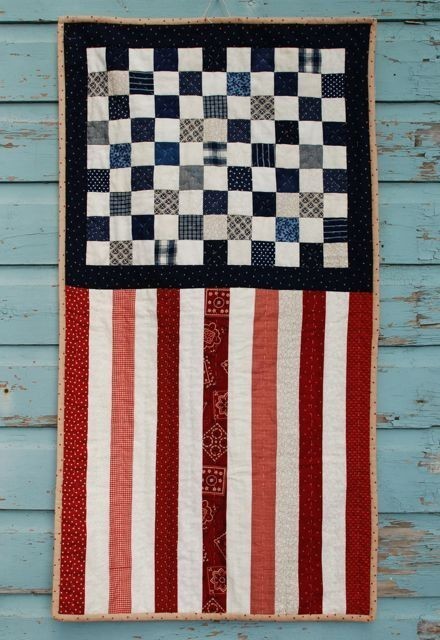 A complete kit to make this American Flag wall hanging from Nauvoo Quilt Co.
I think I want to order one for me too!
Congrats Aimee!
See you for "real" in August, or maybe September. I may enjoy the break so much that it'll be extended. =) For now the plans are only for July though.