I'm watching three nephews and a niece today so we made four batches of Kool-Aid play dough to give the littles something new to do. The play dough is very easy to make and smells oh-so-yummy! To get different colors use different flavors of Kool-Aid.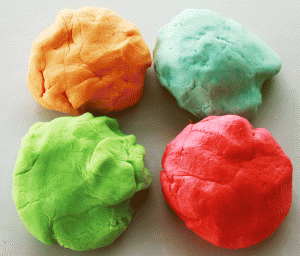 Kool-Aid Play Dough
1 cup flour
1/2 cup salt
3 Tbsp. oil
1 pkg. Kool-Aid powder
1 cup boiling water
Stir together the flour, salt, and Kool-Aid powder in a bowl. Add the bowling water and oil. Stir and stir and stir until the mixture forms a ball. Gently knead a couple of times then set aside to cool down. Keep in a resealable plastic bag or in a small container.
We were a little disappointed by how un-blue the blue turned out so you may want to try adding food coloring if you make the blue.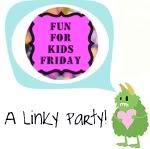 © 2007-2009 Chocolate on my Cranium, LLC all rights reserved