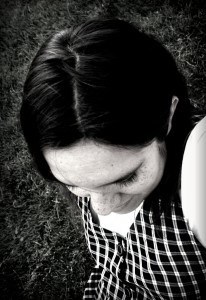 Most women I know have a hard time talking about themselves in a positive light. Is it because we are afraid of coming across as self-centered and vain? Or maybe it's our nature – to serve our families, think of others, before thinking of ourselves? Probably a mixture of both. Another commonality I find is we don't really like to have our pictures taken. Am I right?
Aha!
Can you guess where this is going? Next Wordfull Wednesday I want you to talk about you – give a self-portrait through words coupled with a photo of you. Is it going to be hard? Um, yes. Can you do it? You betcha!
Describe who you are – characteristics, physical traits, talents, abilities, etc. Be creative. Write in third person if you want. Or just list the words that describe you. Take a non-traditional self-portrait even.
In short, let us see your beauty.

© 2007-2009 Chocolate on my Cranium, LLC all rights reserved