No baby yet. Not surprised though since all my kids came pretty close to the due date. Bon Bon was 7 days early; Semisweet and Truffle were 5 days early; Cookie and Special Dark came 3 days early; Fudge came the day before her due date; and Brownie, the little stinker, arrived 3 days late at 9 pounds. I'm hoping this one comes sometime this week.
One thing I am getting very excited about is wearing 'normal' clothes again! I'm so tired of maternity clothes, even though I do have some really cute ones to wear thanks to my mom and dad. =) I've been going through my wardrobe making notes of what I need to update, throwing out some really old clothes, and mentally thinking about what exercise program I'll begin when I feel I'm ready to start.
Some clothes I'm drooling over right now…
Keyhole Peasant Blouse
from Chadwick's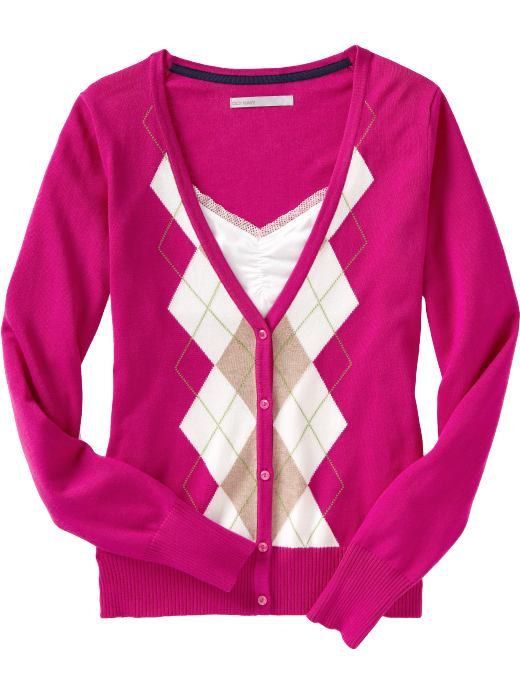 Argyle Sweater from Old Navy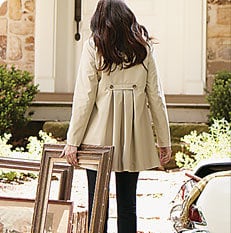 SunShower Swing Coat from Lands' End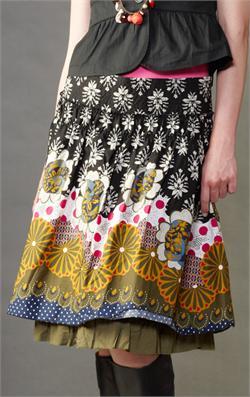 Turning Colors Skirt from Downeast Basics
And speaking of Downeast Basics, Mique from 30Days is having a giveaway for a dress or coat from Down East Basics. Go enter for your chance to win. And if you do enter, would you mind mentioning you heard about it from me (Chocolate on my Cranium)? It'll earn me a few additional entries. =) I need all the help I can get.

© 2007-2009 Chocolate on my Cranium, LLC all rights reserved