Around here in the desert autumn is not beautiful. The leaves don't change red, yellow, or orange. They turn brown, adding to the brown landscape. We like to call it beige country. 🙂 At least the grass is still green.
We do have pumpkins. Lots and lots of pumpkins that we grew in our garden. One can only carve so many. The rest were commandeered by the children as balls to roll down the hill, stepping stones, and seats on which to rest around the campfire.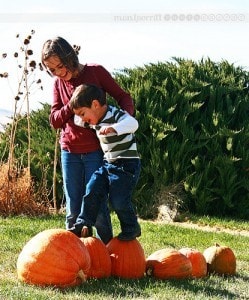 Find much more beautiful autumn photos here.


© 2007-2009 Chocolate on my Cranium, LLC all rights reserved