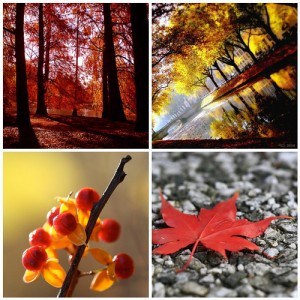 1. Evidence of Autumn, 2. Königsallee Düsseldorf in November, 3. Berry De-lite, 4. Last Signs of Autumn
Welcome November! My favorite month of the year. It's my birthday month. We also celebrate my favorite holiday, Thanksgiving. We have many traditions we do during this month.
Thanks & Giving Trees – Click on the name to get to last year's post about them complete with a link to pdf files I created. We have so many children that's it's not feasible for each of them to have their own individual trees anymore so we create huge ones in our dining room. This is the only picture I could find showing one of our trees.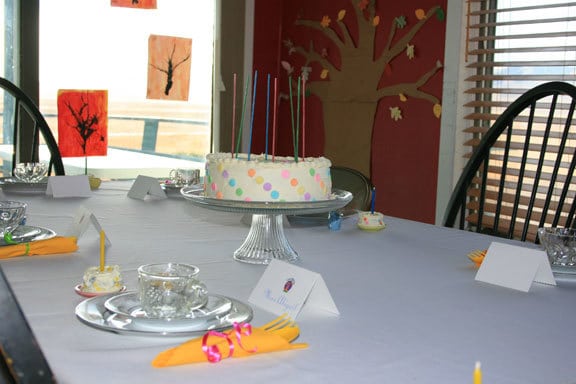 Warm Fuzzies Jar – After hearing Pres. Monson's General Conference talk about service this past October, my children want to fill their own jar with "warm fuzzies." For family home evening tonight we plan on listening to his talk again, writing a list of service suggestions that everyone, from the littlest to the biggest, can do, and placing the jar on our piano. Whenever a service is performed a "warm fuzzy" or pompom will be placed in the jar.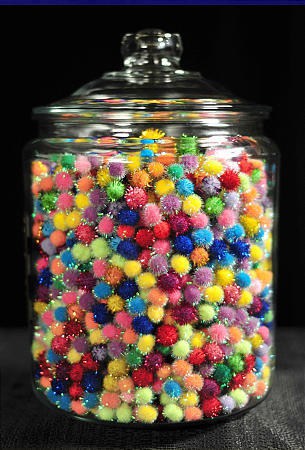 Secret Santas – We draw names the beginning of November for Christmas gift giving among the children. We do a handmade Christmas so this gives the children time to ponder then make the perfect gift for their recipient.
Family Read-Alouds – Farming in the summer makes it hard to have a regular time for the whole family to sit while a book is read aloud. The cooler autumn days and earlier sunsets make for the perfect time to start our family read-aloud tradition once again. In the past we've read all the Little House books, the Ralph Moody books (Little Britches series, Justin Morgan Had a Horse, Come On, Seabuscuit!) Betsy-Tacy books, The Narnia series, The Boxcar Children, etc. We're always up for more recommendations! What books have you read aloud with your family?
Thanksgiving Lapbooks – We like to learn about different aspects of Thanksgiving. Sometimes we learn about the pilgrims or the Wampanoag Indians. Other years we'll learn about traditional Thanksgiving food or gratitude and service. This year we get to review the Life in Colonial America lapbook from In the Hands of a Child.
Food, Food, Food! – It goes without saying we love to cook and try out new recipes. We spend all month looking for and cooking new recipes to make for Thanksgiving day. Recently I was sent a recipe for Pumpkin Cheesecake that I will definitely be making this week. Do you have any favorite Thanksgiving recipes you can share?
Do you do anything special leading up to Thanksgiving?

© 2007-2009 Chocolate on my Cranium, LLC all rights reserved