The advent calendar activity for Thursday was to make these easy chenille stick snowflakes. Here's the five year old, Cookie, demonstrating how to make them.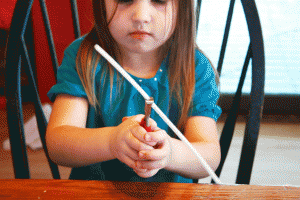 Step 1: Cut 6 white or silver chenille sticks in half.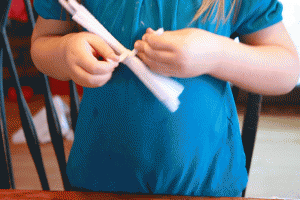 Step 2: Gather all but one stick together in a bunch. Wrap the one around the middle of the others as tightly as you can twisting the ends together.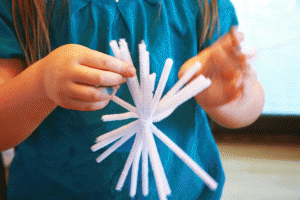 Step 3: Spread the chenille sticks out in all different directions to make a snowflake.
(Don't mind the green paint on her fingers!)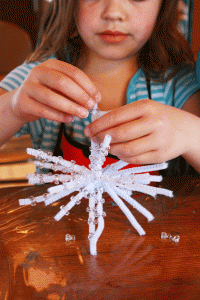 Optional Step 4: For an added touch you can string on clear, white, or blue tri-beads to each stick.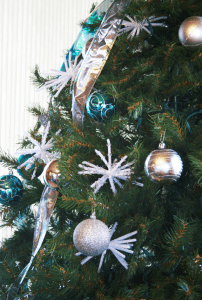 My kids found the funnest way to hang them on the tree was to just throw them. No hooks required!
This was so easy and fun. We were done in 10 minutes with hardly any clean up.

© 2007-2009 Chocolate on my Cranium, LLC all rights reserved