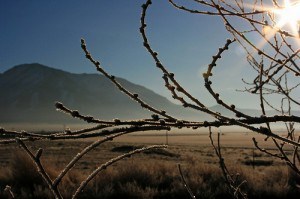 ~verb
to make or become better, more bearable, or more satisfactory; improve; meliorate.
Such an "Anne" type word. I like it better than goal or resolution. Frankly because it's what I am trying to do ~ to improve, to become better. I am my own worst critic so aware of my weaknesses and unsure about my abilities. Many times I want to give up before even trying. It is too easy to stagnate, to roam through life without really accomplishing anything. Improvement takes work!
President Brigham Young said that the Lord "gives a little to his humble followers today, and if they improve upon it, tomorrow he will give them a little more, and the next day a little more. He does not add to that which they do not improve upon" (Discourses of Brigham Young, sel. John A. Widtsoe [1941], 90)
With the Lord's help I CAN improve. I just need to be still enough to listen, humble enough to accept, strong enough to do what He asks of me.

© 2007-2009 Chocolate on my Cranium, LLC all rights reserved