"The family is ordained of God. Marriage between a man and a woman is essential to His eternal plan." The Family Proclamation, paragraph 7.
In trying to decide where to start the topics on "the family" for Wordfull Wednesdays I figured the beginning was the best place. To give you a heads up, the next several writing prompts will cover marriage.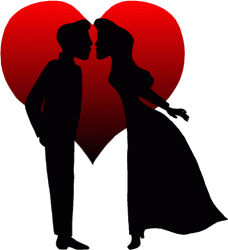 Marriage, the coming together of two very different individuals, can be a hard experience. But through hard work, common goals, and love it CAN work. Next Wednesday, January 27, the topic will be "What are the three most important things to you in marriage?" Tell us why they are important and what you are doing now to keep those things in the forefront, whether you are married or not.

© 2007-2009 Chocolate on my Cranium, LLC all rights reserved