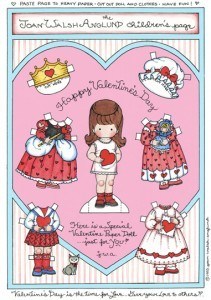 All I can say is CUTE!!!! My girls have been having fun this week playing with paper dolls. You can download this set of Joan Walsh Anglund dolls, plus two other sets by clicking on the image above.
Does anybody remember Betsy McCall Paper Dolls? If you click on the image below you will find a veritable treasure trove of vintage paper dolls. Once a month for 10 years equals 120 pages of Betsy and her outfits!!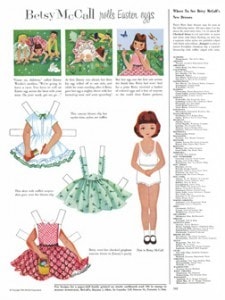 Stock up your printer ink and get out your paper and scissors!

© 2007-2009 Chocolate on my Cranium, LLC all rights reserved