Monday was a very fun, dusty, smelly, slightly bloody day. Time for branding the new calves! This is NOT Mr. Ferrero Rocher's favorite part of the job. His younger brother J, takes care of the cattle most of the time but when it's time to brand all hands are needed. Extra hands (friends and family) also came to help. They brought their horses and roping skills with them.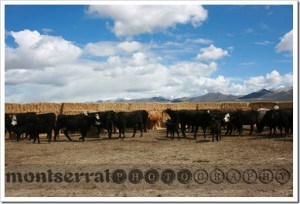 Aren't the mountains in the background pretty?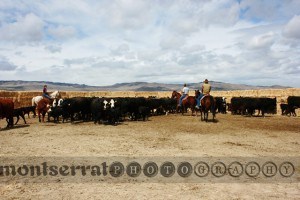 Several cowboys (and one cowgirl!) rode their horses in amongst the cattle looking for a calf to rope.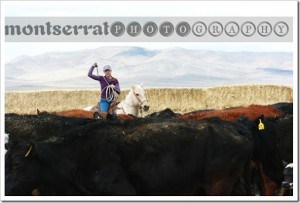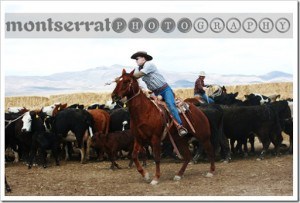 Once a calf is chosen the ropes start a swingin'.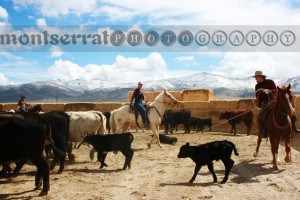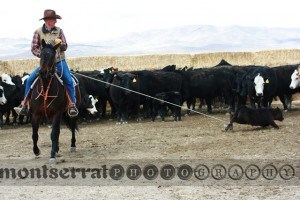 The lucky calf is brought in. The rest happens in rapid succession.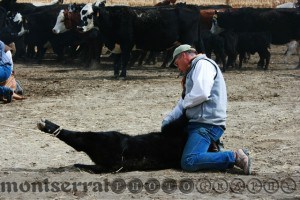 Throwing the calf down.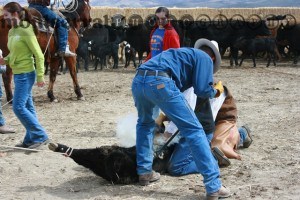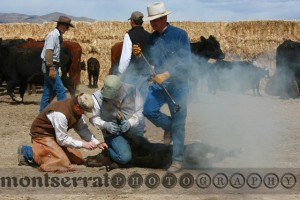 Branding. The weather was overcast with a light breeze – perfect for blowing the smoke from branding out of your eyes and nostrils.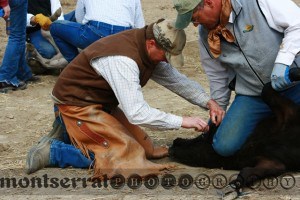 Ear cutting, another measure to mark which cattle are yours.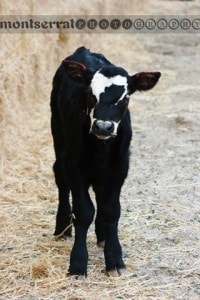 Awww….poor calf!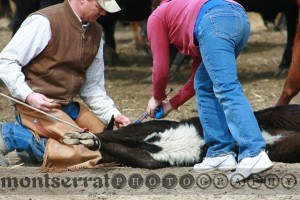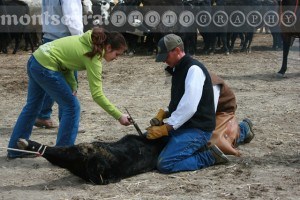 Shots. Even calves have to be immunized.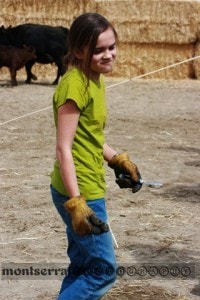 What's she holding in her right hand? Hmm… rocky mountain oysters anyone? No, Brownie didn't do the cutting, that was Mr. Ferrero Rocher's job. You can understand why he hates branding time. Brownie was in charge of taking the "goods" to a bucket for counting later to keep track of how many steers there are.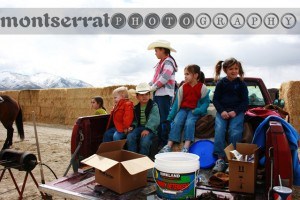 The younger kiddos watching the action.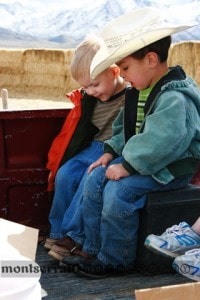 Boy cousins talking about who knows what.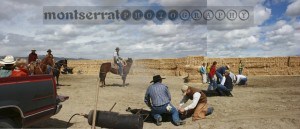 A very poorly set of stitched photos to show there were up to three cowboys holding roped calves with three "teams" working at once.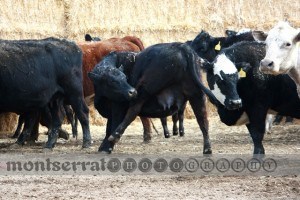 Did you know cows are actually pretty flexible? This one must have an itchy hind leg.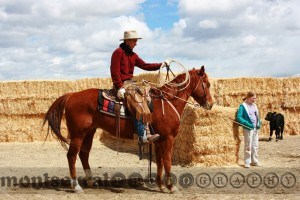 Branding is fun enough to skip school for. Just ask Cowboy L!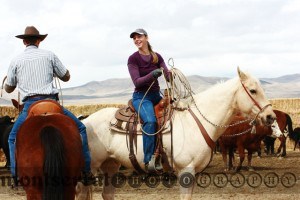 I think these guys had the funnest job.
UPDATED: Meg asked about our brand, The Flying W. I didn't take a photo this time but found this one in my archives that shows the branding iron. This was from three years ago when branding much larger calves so we needed the chute.