"Caring for your Family – How do you let them know you care about them? What do you do as parents to show your children they are loved? "Husband and wife have a solemn responsibility to love and care for each other and for their children." (Family Proclamation, paragraph 6)"
Cooking, cleaning, laundry.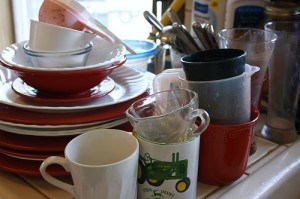 Hugs, kisses, listening.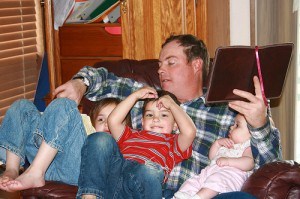 Teaching, Reading, Guiding.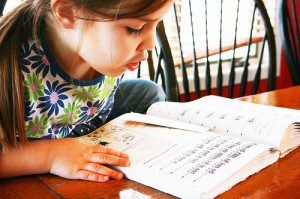 I try to show love in the simplest of gestures, in what most would label the mundane tasks of life. Who isn't refreshed by clean sheets, a vase of flowers gracing the table, warm bread from the oven, or words read from the scriptures?
All day I did the little things,
the little things that do not show;
I brought the kindling for the fire,
I put the candles in a row,
I filled a bowl with marigolds,
the shallow bowl you love the best-
and made the house a pleasant place
where weariness might take its rest.
~Blanche Bane Kuder, "The Blue Bowl"~
There is reassurance and comfort for the whole family when the time has been taken for the simple everyday tasks to be done. Yes, they are mundane, but they need not be boring, not when the proper perspective is kept. I've shared part of this article before but will share it again:
Almost two thousand years ago, in a tender and telling New Testament story, the Savior taught us of the magical nature of home as he created for His disciples an impromptu refuge on an obscure shore. This very familiar story takes place at that critical period when the disciples experienced not only the unprecedented agony of Gethsemane and the betrayal and crucifixion but the unspeakable joy of embracing the resurrected Lord.

What happens now? seems to have been the pervasive atmosphere of their world. A little lost, they returned to the pursuits and prospects they had left, without a backward glance, three years before. "Peter saith unto them, I go fishing. They say unto him, We also go with thee. They went forth, and entered into a ship immediately; and that night they caught nothing" (John 21:3).

Imagine the weariness and discouragement of men whose arms have cast and recast nets, only to draw them back empty again and again. Famished and exhausted, they headed back towards shore. "But when the morning was now come, Jesus stood on the shore: but the disciples knew not that it was Jesus. Then Jesus saith unto them, Children, have ye any meat? They answered him, No. And he said unto them, Cast the net on the right side of the ship, and ye shall find. They cast therefore, and now they were not able to draw it for the multitude of fishes. Therefore that disciple whom Jesus loved saith unto Peter, It is the Lord. Now when Simon Peter heard that it was the Lord, he girt his fisher's coat unto him, . . .and did cast himself into the sea. And the other disciples came in a little ship, . . .dragging the net with fishes. As soon then as they were come to land, they saw a fire of coals there, and fish laid thereon, and bread. . . Jesus saith unto them, Come and dine. . . Jesus then cometh, and taketh bread, and giveth them, and fish likewise." (John 21:4-9, 12-13)

While the disciples were struggling and striving, wavering between hope and despair, the Savior of the world was creating a little, temporary home for them – a place where they could be refreshed and renewed, and later instructed. It was a home first and foremost because he was there. It was a home, too, because like a loving wife or mother, he was considering their needs and pleasures, their comforts and joys- and meting his services to their heartaches and yearnings.

The meal the Savior prepared for His disciples was a simple one. Have you ever wondered at that? This was, after all, the resurrected Lord. He could have produced any food from any corner of the planet and from any period of time. It could have been pate, peach cobbler or pressed duck. Instead, the risen Christ – with hands bearing our wounds – prepared a sweet, simple, familiar meal for his weary followers. And it is upon the simplicity of that meal that I would like to focus particularly. For the Lord was celebrating something we seem to avoid in our culture; he was celebrating the mundane, the repetitive, the ritual. (Nancy Young, "Who Sweeps a Room," BYU Women's Conference 2000, emphasis added by me)
If doing the "mundane," making a home for loved ones, is good enough for the Savior, it is certainly good enough for me! Yes, there are many, many days where I feel my efforts go unnoticed. But, in the end, I know my family knows I love them. That makes it all worthwhile.
Join us for Wordfull Wednesday! Write a blog post about today's topic "Caring For Your Family" and come sign the Mr. Linky. GO read and comment on others' posts.
Have you checked out the prize for April's Wordfull Wednesday Winner?
© 2007-2009 Chocolate on my Cranium, LLC all rights reserved