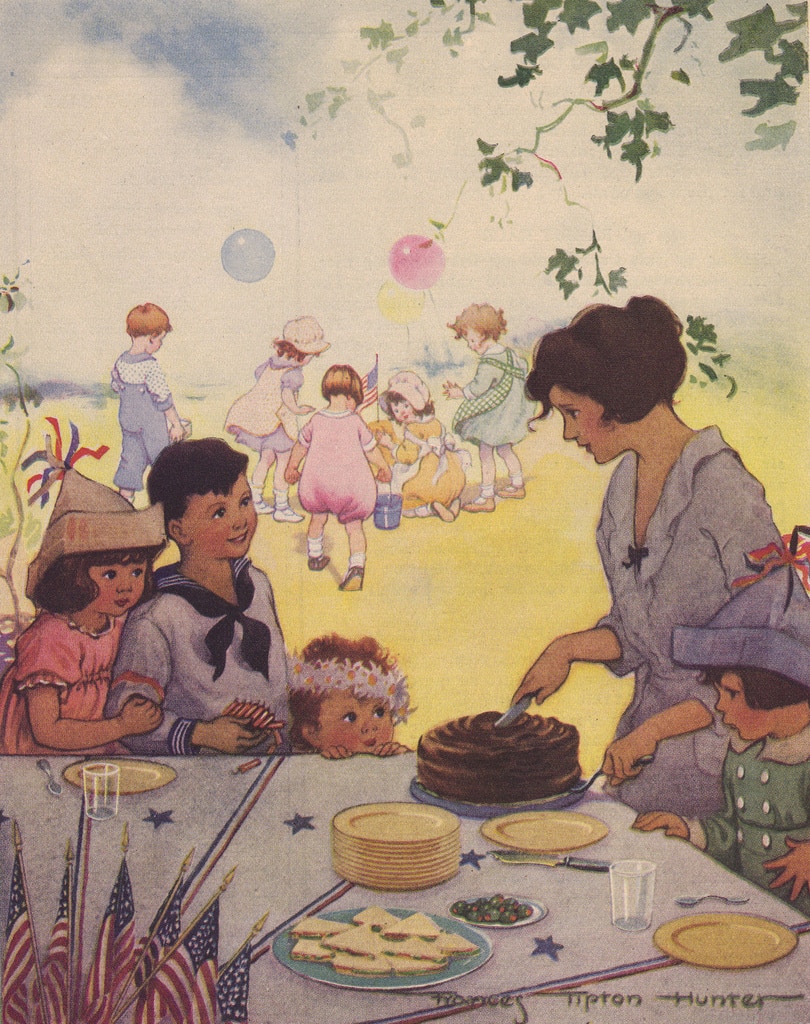 "We hold these truths to be self-evident, that all men are created equal, that they are endowed by their Creator with certain unalienable Rights, that among these are Life, Liberty and the pursuit of Happiness."
~Declaration of Independence
My parents are in town visiting.
We've been spoiled, of course, with good food, lots of laughter, and love.
Tonight we'll have a family BBQ, the breaking of homemade pinatas, followed by fireworks.
The kids have been swimming in the pool (a water trough), making the pinatas, and swimming some more.
Enjoy celebrating your freedom this weekend!
"The second day of July, 1776, will be the most memorable epoch in the history of America. I am apt to believe that it will be celebrated by succeeding generations as the great anniversary Festival. It ought to be commemorated, as the Day of Deliverance, by solemn acts of devotion to God Almighty. It ought to be solemnized with pomp and parade, with shows, games, sports, guns, bells, bonfires and illuminations, from one end of this continent to the other, from this time forward forever."
–Adams wrote this in a letter to his wife, Abigail, on July 3, 1776. Congress voted on July 2nd to declare independence from Great Britain. July 4th, when we actually celebrate, is the day the wording of the Declaration was approved by Congress.
© 2007-2010 Chocolate on my Cranium, LLC all rights reserved