I returned from a business trip a few weeks ago to find that my son had grown some while I was gone. He looked bigger. I told him it made me sad, and asked him to please stop.
He said "I can't." Then, sensing a teaching opportunity, he gave me a sad, sympathetic smile and said, pausing between each word, "Dad, Growing is life."
* * * * *
On another business trip this week, I received a report that my son, soccer-lover extraordinaire, had absolutely refused to go to day 1 of soccer camp. 'Too many kids;' 'I can practice in my back yard;' 'they don't even play real games there': it was scary.
On the morning of day 2, I called him. "Rex, are you going to go to soccer camp today?" "I don't know, too many kids, they don't even play real games there . . . etc."
"Rex, what did you tell me about growing a while ago?"
pause.
"Growing is life."
"That's right, Rex. And how do we grow?"
"Exercise?"
"Yep. We challenge ourselves, right?"
"Yes. We have to do hard things."
"That's right. Do you want to grow?"
"Yes."
"Because growing is life, right?"
"Yes."
"Can you challenge yourself and go to soccer camp today? If you do, you will grow."
"Okay. I can."
And he did.
I woke up in my own bed the morning of day 3. Rex crawled into bed and cuddled with me for a while. Then Macy told him to go up and get ready for soccer camp. He jumped out of our bed, ran upstairs, and got ready. His ride had picked him up before I was out of bed.
Rex had done some more growing while I was gone.
This time I didn't ask him to stop.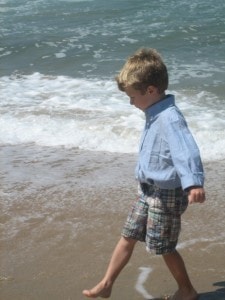 *Okay, to be honest, Rex's change in attitude might have had something to do with his mom's patient encouragement, her accompanying him to soccer camp and staying the whole time, her wise marshaling of a few good buddies to go along with him, and the many conversations they had about it while I was off on my own adventures. But what are those things compared to a two-minute phone call from a distant dad?
*********************************************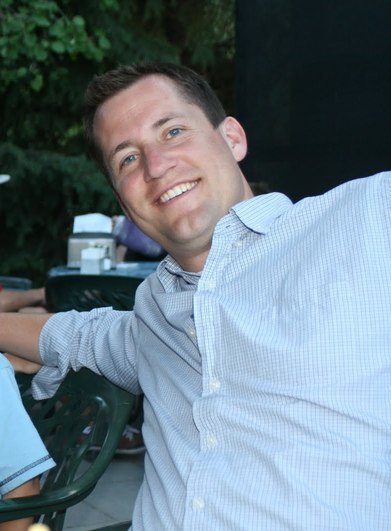 Ryan and his wife, Macy, live in Salt Lake City, with three outstanding little kids, a job at a local law firm, and an undersized house with an oversized trampoline. He loves reading, writing, college football, and competing athletically against his small children. He blogs with two of his brothers at Don't Do Dumb Things.
© 2007-2010 Chocolate on my Cranium, LLC all rights reserved