Simple Pleasures: Sharing those simple things that bring a touch of pleasure and delight to me and my family.
Our homes, the time we spend there, the atmosphere, the moods, have a big influence on our lives. It is in the home that our children form most of their habits and ideas. One of the easiest ways to influence the mood of your home is through beautiful artwork. I want artwork that inspires, uplifts, and helps us to feel peaceful.
My simple pleasure to share today is the artwork of Elspeth Young.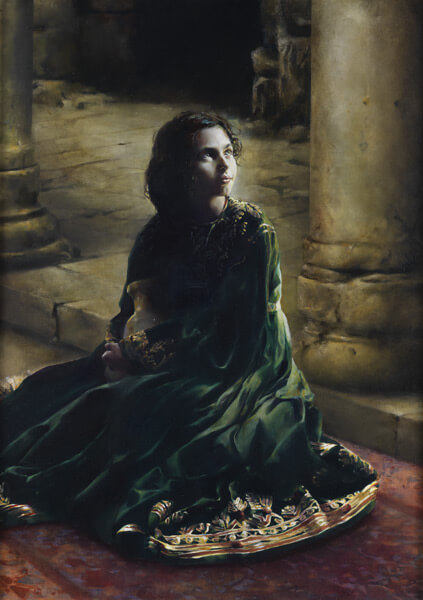 used with permission by Elspeth Young
Six of my daughters have names from the bible. I was so pleased when I learned that Elspeth has a series of paintings featuring Women of the Bible. It has been my goal to collect a print of each woman my daughters are named after for them to hang in their bedrooms.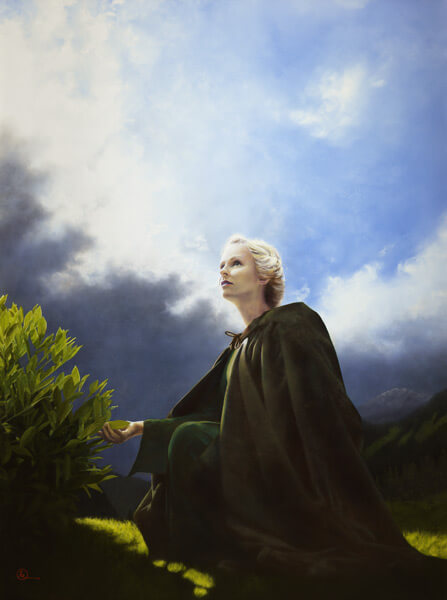 Painting by Al Young used with permission
I want my daughters to remember the mission each woman fulfilled, to inspire them to fulfill their own missions in life, and to look to the qualities each of these women have exhibited, to draw strength from them.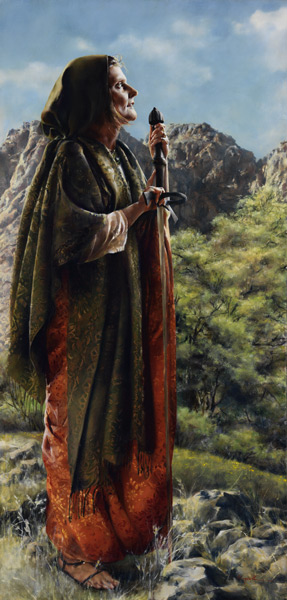 used with permission by Elspeth Young
For my daughters who names are not found in the bible or represented yet (one is mentioned in the New Testament just is passing), I plan on getting a print of one of the unnamed women, such as the Widow of Zarephath, or the Little Maid, to remind them that though unknown to others we are still known to God.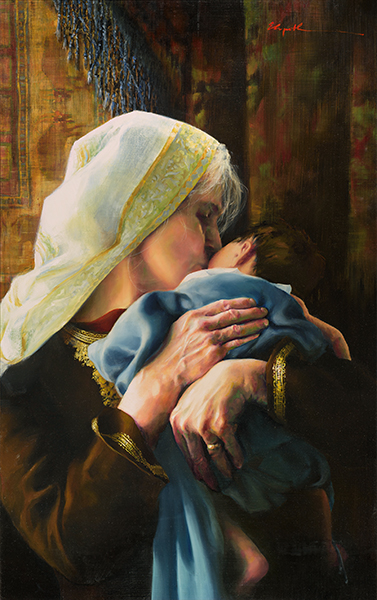 used with permission by Elspeth Young
Each of Elspeth's paintings are full of symbolism. Every element, from the colors to the clothing to the surroundings, has a purpose.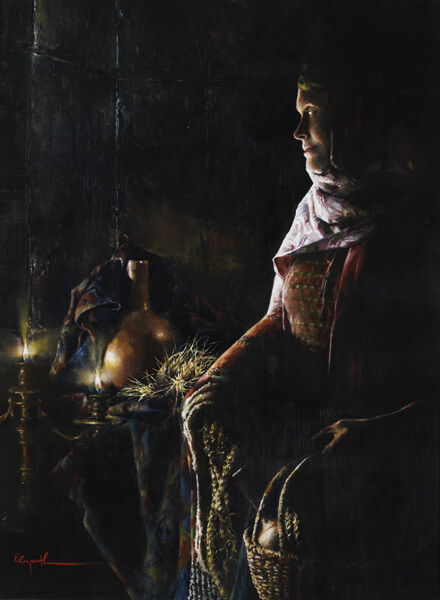 used with permission by Elspeth Young
And, of course, each is inspired by the scriptural account found in the bible.
What artist's work inspires you? Answer that question in the comments to be eligible to win a prize in celebration of this being my 1,009th post! The winner will receive their choice of TWO of Elspeth's 8×10 prints to adorn their home courtesy of me.
Disclaimer: Elspeth Young has no idea who I am, except for the fact that I wrote to her asking permission to use her images for this post. The prizes are being sponsored by me and I am in no way being compensated for sharing my views about her artwork. ☺
Care to join us in sharing one of your simple pleasures? Write a post highlighting something that brings you joy and come link it up here. This will be a regular feature every Thursday.
© 2007-2010 Chocolate on my Cranium, LLC all rights reserved