With all the sickness and getting up all hours of the night to help the littles the past couple of weeks I didn't get around to really writing the homemaking post I wanted to for today. Instead I thought I'd share some of the homemaking resources I've found. Some I have used, others I haven't but have wanted to!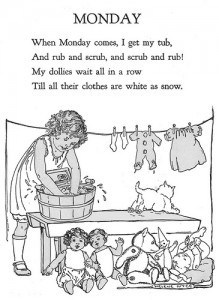 Free Resources:
The Future Christian Homemaker's Handbook – all lessons are free and available to download right from that webpage. Most lessons cover cooking and baking but there are also lessons on cleaning, laundry and sewing.
Creating a Home Management Binder – Tipnut has TONS of links to ideas and free printables.
Free University Courses from BYU – These change periodically. Right now they are offering courses on gardening, personal finance, building a functional family, and personal development courses.
Family & Consumer Science Lesson Plans from Utah Education Network.
Purchased Resources:
Complete Home Economics Course from Christian Light Publications. This course from the Mennonites contains ten workbooks covering topics such as basic sewing, nutrition, cooking, housekeeping, creating clothing, child care and development, and more. We have used this course with our three oldest daughters. I think it's time to get it out again with the next two! It is geared for older children (12 and up) but we have used it with success with younger ones.


Home Economics for Homeschoolers from Pearables – similar to above but geared for younger children starting at age 6.
Homestead Blessings Videos – Wonderful videos for those who are visual learners. The West Ladies show you the basics of homemaking from gardening, candle making, quilting and sewing, to canning and bread making. We really want to get The Art of Soap Making and The Art of Dairy Delights. Homemade yogurt and cheese, yum!
Do you know of any other homemaking resources out there?
© 2007-2011 Chocolate on my Cranium, LLC all rights reserved