Whew! The last two weeks of homeschooling posts were fun and informative but I am ready to post other stuff now.
I realize I forgot to post this coming Wordfull Wednesday's topic (Feb 23). It will be on "What comes to mind when you think of BEAUTY?" Remember all those who participate this month have a chance at winning a special handmade gift from Etsy. I'll announce the random winner next week on Wednesday.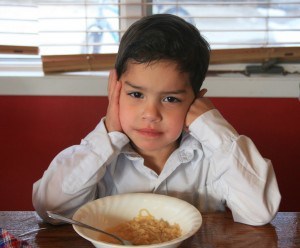 Still recovering from RSV
Two weeks ago Hershey and then Special Dark came down with RSV. They are finally better (with lingering coughs). I'm just glad we didn't end up having to take them to the hospital. Both Truffle and Fudge were hospitalized as babies with RSV and pneumonia when they were each about 3 months old. NOT a fun experience!
What is a fun experience is stirring my Hot Chocolate on a Stick from theticketkitchen.com. Have you seen these? Amber Lee from Giverslog has opened shop and now sells her Hot Chocolate On A Stick. My favorite is the Three Chili Hot Chocolate. Yum! I ordered some for Valentine's Day and also sent some to my parents. My dad loves it!
Now that Hershey is all better she has learned to climb on (and fall off of) everything. She's also learned to "tattle" on her siblings. When someone has something she wants or does something to her she starts yelling, "Mom! Mom! Mom!" and then proceeds to jabber in her own language pointing to the perpetrator. We get a kick out of it. She is definitely full of personality.
Two more weeks and this pregnancy is half way over! The kids can't wait until the baby is big enough they can feel it kick and move. In the evening the baby likes to "jump on the trampoline" or at least that's what it feels like. Yes, we will try to find out what this little one is.
Deborah from Wonder Woman Creations sent us these handmade soft curlers to test for her. They are fabulous! Cookie has waist length hair that is straight and fine. It is really hard to get her hair to curl. She was so excited to see her hair in ringlets "just like Shirley Temple!" when we took the curlers out the next morning. The ringlets lasted until late afternoon even with all the tramping in the snow with cousin. Deborah sells all sizes of soft curlers in her etsy shop Purple Pinwheel.
That's a quick run down of what's been going on the last two weeks.
What plans do you have today?
© 2007-2011 Chocolate on my Cranium, LLC all rights reserved