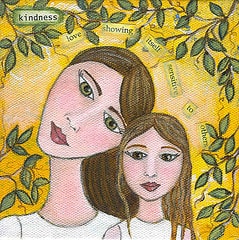 February is known for being the month of "love." It is also a month where such famous people as George Washington, Abraham Lincoln, Susan B. Anthony, and Charles Dickens were born. They each accomplished great things in their life that have an impact on all of us today. While what we do day-in and day-out may not affect as many we can influence those in our own circle for good, and they in turn have an affect on us.
February 9th's topic is "Share a random act of kindness someone showed to you that helped you in turn to be aware of others and spread the kindness."
You have a week to ponder and write. Good luck!
© 2007-2011 Chocolate on my Cranium, LLC all rights reserved